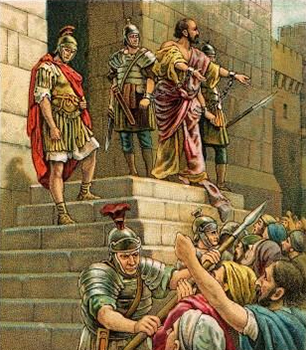 In our previous class, on Acts 22, we read about the traumatic moments in Jerusalem when Paul addressed his countrymen after he'd almost been torn in pieces by a religious mob there. In our class on Acts 23, we see the continuation of Paul's new condition of being incarcerated by the Romans, almost as much as anything for his own protection and safety. The live class audio on Acts 23 can be heard here.
Paul and all the Jews in Israel were living under Roman rule but then he had been accused by the Jews. So the Romans held a local court in Acts 23 to find out what Paul was being accused of by the Jewish authorities. It all doesn't really start so well. Paul opened by saying, "I've lived in all good conscious to this day." (Acts 23:1) It's hard to believe what happened next. "The high priest ordered those standing by Paul to slap him on the face." (Acts 23:2)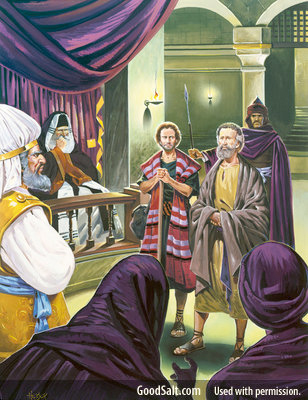 It quickly became a very tense situation and Paul was accused of speaking evil against the ruler of the people when he somewhat hastily answered back to the high priest that he was breaking the laws of Moses by having him slapped. We talked about how Paul not only had a strong heart and spirit in the Lord but also he had a good mind. And when he had to use it, even to outwit his adversaries in emergencies like this one, he did.
We talked about the background of the Sadducees and the Pharisees and how those two groups developed during the period of the Jewish return to Israel from Babylon and later during the rule of the Greeks over the Jews who'd returned to their land and city. Actually it was the Pharisees who ended up coming to faith in Jesus after the resurrection, more than the Sadducees.
In our class we had a pretty large discussion as to whether or not Paul was in the highest will of God by going to Jerusalem where he got arrested. The way I've seen it and taught it is that Paul was first directly told "by the Spirit" (Acts 21:4),  that he should not go up to Jerusalem. Then later the prophet Agabus bound Paul's hands and feet and told him that would happen to him in Jerusalem. Then there was the scene in Jerusalem where the Lord told Paul, "Make haste and get quickly out of Jerusalem for they will not hear thee". (Acts 22:18)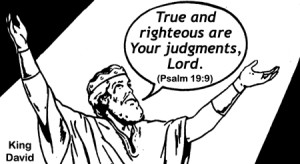 But some in the class felt there were other ways of looking at all this. They asked why the Lord stood by Paul in Acts 23 if he'd not been in God's Will. So we talked about how "a just man falls seven times and rises up again". (Proverbs 24:16) We talked about other examples in the Bible of men of God who made big mistakes, John the Baptist and King David to name but two, but who still were servants of the Lord who God didn't abandon. It got to be a big discussion and not everyone saw it the same way.
In fact this whole discussion became a major subject of the class. One verse we looked at was "the gifts and calling of God are without repentance" (Romans 11:29). Some people have incredible gifts from God, gifts as soul winners and witnessers. Some have the gift of music and can play and sing in such a way that they melt and break hardened hearts and inspire people to draw closer to the Lord. Some have the gift of not only winning souls for the Kingdom of God, they have the gift of challenging people to serve the Lord and dedicate their lives to Him. They've won people to the Lord who went on to a lifetime of Christian service themselves.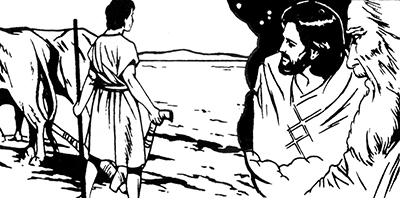 But sometimes these ones with such incredible gifts can somehow drift out of the beam of light that shines in the direction of His highest and best. They even have "put their hand to the plow and looked back" (Luke 9:62) or been discouraged or "grown weary in well doing". (Galatians 6:9)
But those gifts and that calling are still there. And I've seen a few like this come back from turning aside from His will for a while to again take on His high calling. And they find that those gifts from Him are still there and functioning when they turn back to full commitment to Him
But there just was a lot of discussion about whether or not Paul was in the will of God in going to Jerusalem. If he wasn't, why did the Lord stand by him and say, "Be of good courage, Paul"? (Acts 23:11) Because we all fall, we all make mistakes, "All we like sheep have gone astray" (Isiah 53:6). And my view is that Paul, because of his zeal and love for his countrymen, was determined to go to Jerusalem when the Lord repeatedly told him that that was not His highest and best. But Paul was still a disciple and pretty much the top apostle for the Lord when it came to reaching the Gentiles. So He stood by him, even when he'd not kept to the very highest path that the Lord would have had him follow. That's what I believe and taught in this live class audio. But not all of my friends were totally on board with me on that, ha! The live class audio on Acts 23 can be heard here.