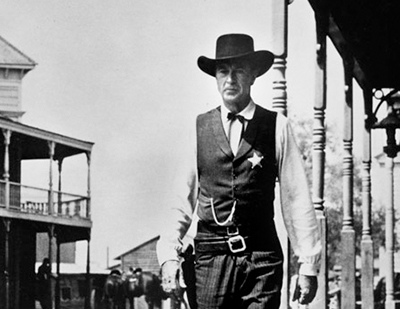 Don't you just wish things were more black and white? When I was a kid, there were (what seemed to be) the really good guys and the really bad guys. Of course we were the good guys; there was no question about that 🙂 . But then things really began to blur, you know what I mean?
Nowadays, it's really difficult, so it seems, to know who are the bad guys and the good guys or at times even to know good from bad, at least in some situations. Thank God I became a Christian or (as it should be said) that the Lord pulled me out of the pit I was in. But still, I think a lot of us feel it's more difficult in these times to truly discern good from bad and even truth from the lies.
I mean, even in writing this, I keep adding "so it seems", like I can't hardly make a sentence without qualifying it and having some equivocation. I guess it's good but sometimes you just yearn for black and white. [And for those folks who see a racist in every Christian nowadays, of course I'm not talking about "black and white" in that sense.] Personally, I've always been one who believes strongly that there really is such thing as the truth. I just didn't think that everything is relative and it's all just a mater of  each individual's perspective.
Of course there is nuance. Not only is the devil in the details, as they say, but God is often in the details too. But as far as I am concerned, there is truth. "God is not the author of confusion" (I Corinthians 14:33) and I'm happy to say that I do know and have experienced that God is not just some equation or frequency off in the universe someplace.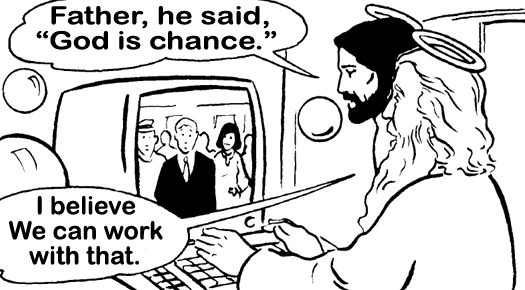 But "He" (more equivocation there, did you notice?) is fully able and willing to intervene in the lives of individuals or societies, according to our prayers and needs or the lack of our prayers and our transgressions against Him.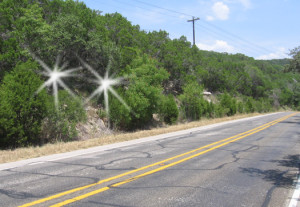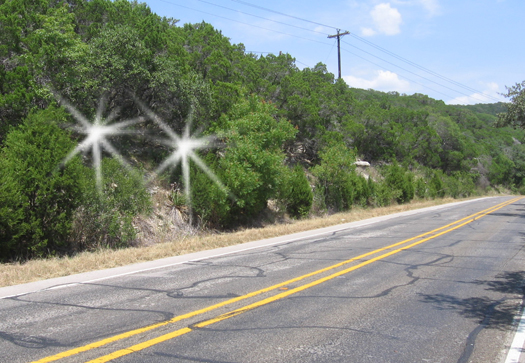 "The Lord is known by the judgment which He executes" (Psalm 9:16) and a few times in my life I've really known the direct hand of God in His judgments on me. A couple of specific ones I've written about are "Lights On the Road" and "God is Chance". In those times and many others, my darkness and lack of understanding was shocked by the direct hand of God intervening in my life. So I can't help but believe there is a black and white, a right and wrong, a truth and a lie.
We're told to realize and embrace the "black and white" in ourselves and of course that's right to some degree. An obscure verse I memorized on that subject is Romans 8:20. "For the creature was made subject to vanity, not willingly but by reason of Him who has subject the same in hope." We are subject to both vanity and hope, falsehood and truth, wrongdoing and virtue. But without the perspective and foundation that God gives us through faith, everything just increasingly blurs into equivalency and relativism. "Who are any of us to judge?" we are told.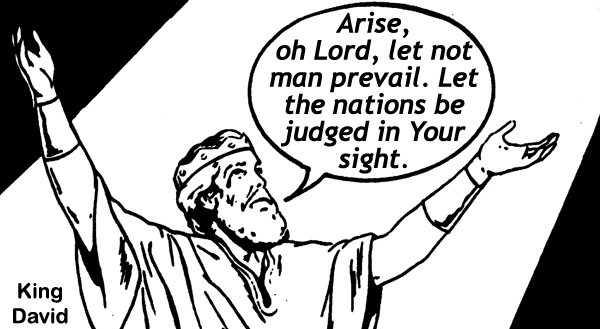 Some folks even think they can quote Jesus on this. "Jesus said, 'Judge not'", they say. But He also said "Judge righteous judgment." (John 7:24) I think King David of old expressed the cry of my heart at times when he prayed, "Arise, oh Lord, let not man prevail. Let the nations be judged in your sight. Put them in fear, oh Lord, that the nations may know themselves to be but men." (Psalm 9:19 & 20)
Sometimes (and this may shock you) I think we just need the judgments of God. That might scare some people but King David said, "The judgments of the Lord are true and righteous all together" (Psalm 19:9). If we can righteously judge… everything, starting with our own heart and motives, then everything else can begin to fall in place. But if we don't know the way God looks at things, then everything can get overwhelmingly complicated and blurry so that most of us just give up in defeat.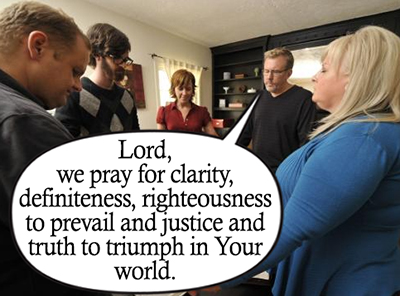 So, what's the conclusion? Pray for God's judgments?  ("Uh, Mark, I don't think I can follow you on that one.") Well then pray for clarity, pray for definiteness, pray for righteousness to prevail and justice and truth to triumph and rise to the top of things in our world right now. Without those graces that come from Him, greater and greater darkness will continue to prevail and grow. Confusion, fear, trepidation, and defeat of heart will become the greater and greater norm, both for individuals and many nations. We so much need the cleansing light and truth of the judgments of God on each of us individually and as well on this world we live in now.