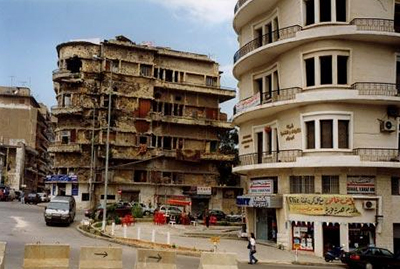 Yesterday I had lunch next to the Green Line in Beirut, Lebanon. The Green Line was the boundary that divided Beirut during the civil war here from 1975 to 1990 between Muslim, Christian and other factions. A large street was next to the outdoor restaurant and my friends said the French ambassador had been killed in the intersection in front of us during the civil war. There were still some pock marks in places on the buildings nearby from the street fighting that was so normal back then.
But I'm not here as a tourist. I won't go into specifics of what I'm doing, some of you reading this already know but primarily it has to do with the Christian service that's been a part of my life for decades. In the few days I am here I'll be meeting old friends and making new ones in an effort to bring the love of God and the power and truth of God to this part of the world. Mostly I'm just listening, getting a clearer understanding of how things really are, what can be done, what the needs are as well as realistic possibilities. And in the months to come, Lord willing I'll be sharing more about what has been going on while I am here and things that have been able to get started on this visit.
The last verse in the book of Mark says, "And they went forth and preached everywhere, the Lord working with them and confirming the word with signs following." (Mark 16:20) That might be a good explanation of something I've really notice since being in Beirut. I've very strongly noticed that phenomenon here of "the Lord working with them." Things that I came here to do, which I had very few leads or ideas about, actually worked out really well and got taken care of in barely 24 hours. The answers and results were almost like falling on me. And I heard other people here use that phrase also, like the Lord was just dropping things on them.
I guess this whole part of the world here is just a very serious place. The Lord is really doing big-time miracles here, lives are being drastically altered, abject prayers are being answered and also people are suffering terribly and dying for their faith. Someone told me about a Muslim military commander in the war in Syria.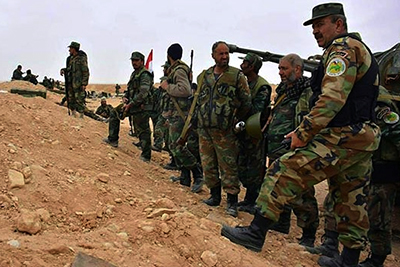 Somehow he found a Christian tract in his language on the ground. He picked it up, read it and saw an address on it where he could order a Bible in his language. He did that and ended up having a strong salvation experience that empowered him to be a witness to those he was leading. Ultimately he paid with his life for his newfound faith. But then death by one means or the other is often known to be not far from so many in the Levant.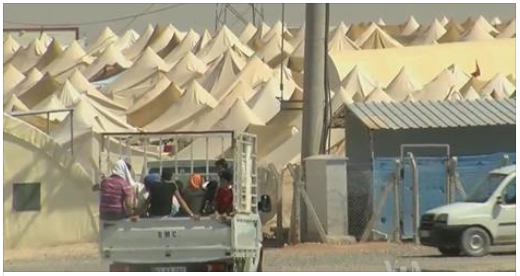 And there are many who come here to try to help in whatever way they can. Volunteers work in refugee camps in the region, some with over 100,000 people in them, doing shows for children, providing physical needs and at times just providing the education that school age children would be having if there was any normalcy in their lives. Groups from abroad channel finances to some individuals here who are deeply connected to the vast numbers of refugees and sufferers. These funds help to provide the barest of basic necessities for the essentials of life so that families don't exist on the streets and so they can eat.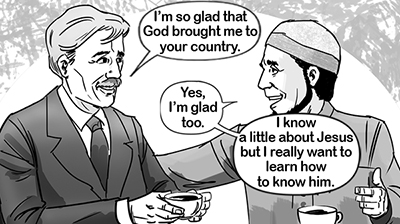 Others here and in the region are called to a different path and are actively straightforward in sharing their faith in God and the answers they've experienced from the Bible. I won't go into details but things I've heard of people like this are very similar indeed to what you can read in the book of Acts. Some have survived repeated attempts on their lives here as they win people to the Lord and feed His sheep. Others who've come from abroad have actually died for their faith. But mostly this isn't what happens as the Lord so closely and strongly leads His few bold soul winners in ways that they can reach effectively the people of this country and others in the region.
Well, this is just a little update, a few things I've seen or heard and a bit of news from this series of visits I've been making to places over the last 2 months. Once I'm back to my base, following up on the things that have gotten started on this trip will be the main thing I'll be doing for the next months. There have been a lot of beginnings during the last two months which I'll be telling you more about before long.
God bless you, your friend, Mark