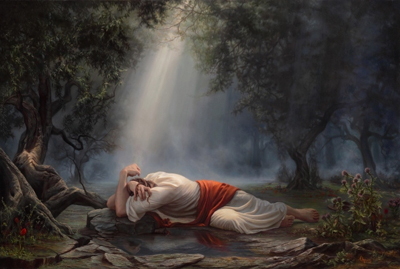 Mathew 26:39 says of Jesus, "He went a little further and fell on His face." This was Jesus' time in the garden of Gethsemane, just before His arrest and subsequent crucifixion. But how many of us need to follow Jesus' example here in "going a little further and falling on our face" in desperate prayer? Sadly, many of us are more like what it says of the Apostle Peter, an hour or two after Jesus' arrest in the garden of Gethsemane.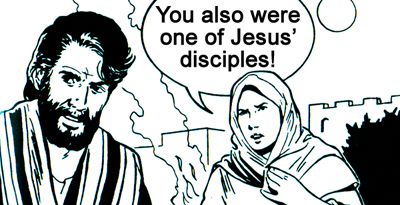 It says of Peter, "he followed Him afar off" (Mathew 26:58). Well, at least he followed. But I wonder sometimes how many believers in God nowadays even know what it means to "follow", much less to "go a little further".
Maybe some do, I don't want to be less than magnanimous or fail to give people the benefit of the doubt. But if there's any hope for our nation, much less our world in these times, it's that the people of faith have an awakening in their hearts to endeavor to truly obey and follow God more than they ever have before.
Sadly, I feel so many churches don't teach this or hardly know what it means. In a recent blog post, I shared the story of how four of us were a team in the immediate aftermath of the South Asian Tsunami of late 2004. We'd each prayed desperately and felt individually called by the Lord to go to the horrific disaster area that we were hearing about. It was truly like being in another world in so many ways. All social structures had been swept away in that tsunami, the police, the hospitals and the survivors in city of nearly half a million were probably all in some state of shock, stress and suspended belief, mixed with great grief.
But it was the fact that the four of us had working in us strongly the operating system of the Lord, providing us unity between ourselves, peace, wisdom, compassion and as well leading and guiding at a time when many aid workers coming there couldn't stay more than a few days. Many said it was just too much for them. But this principle of following the Lord, being a disciple of Jesus was the underpinning and stability that gave the four of us the strength, wisdom and grace we needed each day in what were traumatic, unstable and potentially hostile situations.
Are we going a little further and falling on our face in desperate prayer, like Jesus? Or are we "following afar off"? Or worse, are we "at ease in Zion" (Amos 6:1)? Sadly, the nature of our world today (and maybe it's always been this way) is that the words Jesus spoke to the church of Laodicea in Revelation 3 seem to hold a heavy significance for many believers today.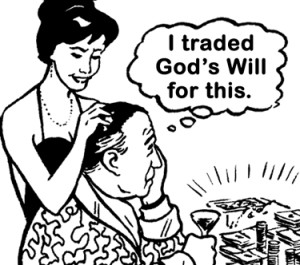 "Because you say you are rich and increased with goods and have need of nothing, but know not that you are wretched and blind and miserable and naked. I council you to buy of Me gold tried in the fire." (Rev. 3:17 & 18) This wasn't spoken to unbelievers; it was spoken from heaven by the Lord to His own followers which He was addressing in the book of Revelation.
Often it just finally takes some kind of persecution or affliction to wake people up, both individually and also as a nation. And even that doesn't always work. I guess it comes back to that verse, "Today, if you will hear His voice, harden not your heart". (Psalm 95:7 & 8)
I believe that the voice and Spirit of God is active daily in the lives of believers, calling them, instructing them, pleading with them, offering Godly choices and alternatives to them. But sadly I think so many folks have become dull to the voice of God. They "follow afar off". Or not at all. They believe in the Lord, but they barely know what it means to "take up their cross daily" (Luke 9:23) and follow Him. Definitely they believe. Definitely they pray, read their Bibles and make some efforts and even sacrifices to face the direction that God would lead. But it often doesn't go too much further than that.
May the Lord help us all. May we "lay aside every weight and the sins that so easily beset us" (Hebrews 12:2). May we "run with patience the race that is set before us" (Hebrews 12:2). Not as spectators, sitting in the grandstands of faith, but active participants for the Lord, disciples, servants of Him and others, moving with the white hot fires of the Spirit of God. Don't follow afar off, go a little further.