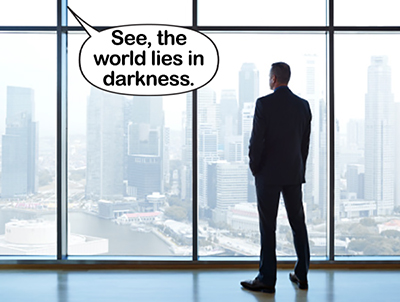 I heard about a man one time who had a good job at a law firm in a high-rise building in the USA. It was a beautiful day outside and he was admiring the view when God's voice spoke to him, "See, the world lies in darkness". He had a call of God in his life and he heard the Lord's voice, impressing on him that, it might have been a beautiful day physically but spiritual darkness still reigned supreme on so many. And, as I heard it, this man took heed to God's voice that day.
Recently I was reviewing some Bible verses I've memorized and I came upon a word that's almost disappeared from modern English: heed. Maybe you've heard it used like, "You need to take heed to the warnings". It means to listen to, consider or take note of. You won't hear "heed" used on CNN, Fox News or BBC tonight.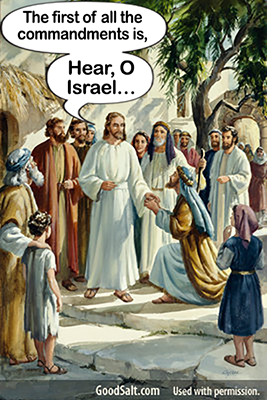 If you're a student of the things of God, you'll know how seriously He emphasizes the need for us to heed and hearken to Him. It virtually all starts with that. You can say it all starts with faith and belief; that's certainly also true. But here's an example of what I mean. Someone asked Jesus what the greatest commandment was. Jesus said, "The first of all the commandments is, 'Hear, O Israel: The Lord our God is one God'." (Mark 12:29) And He goes on in the next verses to say that we should love the Lord our God with all our hearts and our neighbor as our selves. That's the part we remember. But it's prefaced by "Hear, O Israel."
Even in many churches today the need to hear God and to hearken to Him is either not understood or at least not emphasized much. But the Bible says, "Today, if you will hear His voice, harden not your heart." (Psalm 95:7 & 8) Job said nearly 4000 years ago, "For God speaks once, yea twice, but man does not perceive it."(Job 33:14) And then he goes on to say how that God will end up giving us dreams in the night when He can't get through to us any other way.
"Mark what do you mean by hearing from God? Do you think we should all go around like Elijah? Or Moses on Mount Sinai?"
Nope. The first and most important way to hear from God is through His written, revealed Word. If you never hear a voice, if you never have a dream, if you never have a vision, if you'll just receive and obey what He's given us through His Word, you'll do great. Jesus said, "He that has My commandments and keeps them, he is it that loves Me. And he that loves Me will be loved of My Father and I will love him and will manifest Myself to him." (John 14:21) Jesus promises that those who keep His commandments will be loved by Him and the Father and that They will manifest Themselves to us. What a promise. So the first way to "take heed and hearken" to God's voice is to receive and obey what He's already said in His revealed Word, the Bible.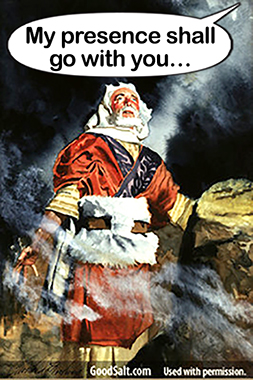 But there's more to it than that. Some people think the last time God spoke was to John on the Isle of Patmos in 90 AD. But the reality is that God is still alive, well and speaking to us today, or at least He wants to if He can get our ear. "You shall hear a voice behind you saying, 'this is the way, walk in it'." (Isiah 30:21) The whole idea of salvation is to restore us to personal, living, intimate fellowship with God so that not only "Christ shall live in your hearts by faith" (Ephesians 3:17) but the presence of God can communicate to us in all the fullness, strength and joy that is His will and our need and desire. God told Moses, "My presence shall go with you, and I will give you rest." (Exodus  33:14)
But there is something we need to do. We need to "take heed." We need to "hearken." Probably that's why it says "Be not as the horse or the mule which have no understanding, whose mouth must be held in with bit and bridle." (Psalm 32:9) We are commanded to hear from God, both from His written Word and from His living voice and not to be like dull animals, insensitive to the voice and impulses of our Master.
Why? Because He's some cruel supernatural authoritarian who just won't leave us alone to do our own thing? Nope, because He's the very spirit of love that created all things and He has an indescribably better idea than we do of what will make us happy and how we can best spend our lives. Jesus said that the Holy Spirit will "guide you into all truth" (John 16:13). And that's true on so many levels and scales, not only deep theological truth but also for each of us personally in our day to day affairs, even "a very present help in the time of trouble." (Psalm 46:1) God help us all to "incline our ear and come unto Him". (Isiah 55:3) "Now therefore hearken unto Me, oh My children: for blessed are they that keep My ways."  (Proverbs 8:32)