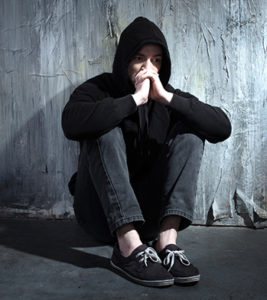 I was a drug addict. It was a long time ago and I got delivered but still, it was a major part of my life. And in these times it seems to be more and more a scourge on society worldwide. I just got word now of a friend whose son died last night of an overdose. He'd been in rehab, been incarcerated and had been revived many times. But last night he passed on, after another overdose.
It's a sad time for his family and loved ones. But also it can be a time of reflection and even for some of us it can underline the militancy and determination we need to have to do what we can to help our fellow human beings.
I don't know all the details of what happened but I know this young man had a Godly father who loved him and did all he could to try to help him. But this has caused me to reflect on what happened to me because I very easily could have died on drugs and in fact very nearly did. It was near death experiences before I came to Christ which so fundamentally shook me up that ultimately lead me out of atheism and towards the God of Abraham.
What can any of us do? How can we help someone in the grip of addiction, no matter what its form?
In some states in America now the morgues are so full of the overdosed dead that they evidently can't bury them fast enough or find a place to store bodies until they can be buried.
But if there's anything I can add that can help in any way, it's to say again that for me personally there was an escape from addiction. Because, at its root is the explanation the Bible gives for the nature of human beings, that we are fallen creatures who are in thrall to sin, in whatever way it has manifested itself in our lives.
(Did you roll your eyes when you read what I said there?) "Sin", you said, with perhaps a smirk?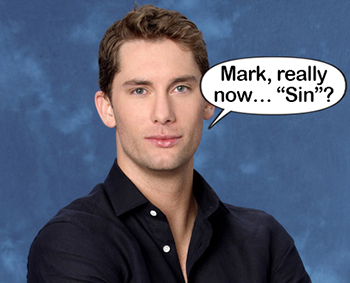 You have my sympathies because that's exactly the way I used to feel but actually the joke is on any of us who "make a mock at sin". (Proverbs 14:9) Here's a blog post I wrote specifically on "Sin".
I never got deliverance from my addiction until I finally accepted what the Spirit of truth was hammering into me, that the explanation from the Bible is the most fundamental, elemental account of human existence that there is. So I'm going to take a few thoughts from the Bible that were absolute revelations to me and share them with you. Actually these truths were what reached into the darkest dungeon of my life and brought me out, even before I knew the actually textual verbalization of these truths that existed in God's Word.
Here's what Paul said and perhaps you can think of addiction in relation to this. "The good that I would, I do not. But the evil that I would not, that I do." (Romans 7:19) That's a short explanation of how sin works in addiction, whatever the form of addiction it may be.
In another place Paul said to Christians, "Sin shall not have dominion over you…". (Romans 6:14) But, folks, let me tell you from my excruciating experiences and the bottom of my heart: if you don't have Jesus Christ, sin will definitely have dominion over you. And drug addiction is just one of the clearest manifestations of that. Sin has dominion over you and as James, the Lord's brother said, "Sin, when it is finished, brings forth death". (James 1:15)
I'm convinced I was only hours, days or weeks away from death, insanity or prison when I finally was rescued by God. But how? John the beloved disciple said, "If our heart condemn us, God is greater than our heart and knows all things." (I John 3:20)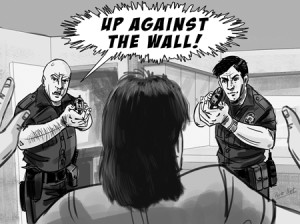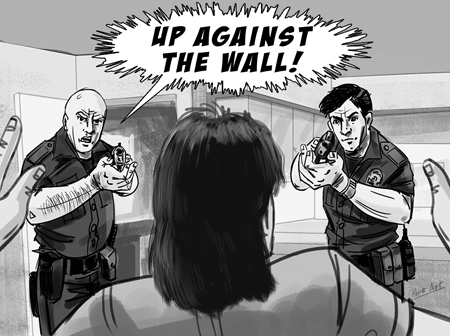 I certainly deserved death, insanity or prison. The police were literally at my door to arrest me as a teenager and I would have been two years in prison. Here's the story of how the Lord rescued me out of that. But, ultimately, God in His love gave me an opportunity to see things as they were and to choose Him and His ways. As Joshua told Israel of old, "Chose this day whom you will serve". (Joshua 24:15)
I just didn't personally have the power to stop using psychedelic drugs. I'd make a resolution to stop, I had all the intentions but then a few weeks or months later I'd go back to drugs. Sin had dominion over me. But here's the Bible verse that best sums up the miraculous deliverance I experienced. Perhaps it's my favorite verse.
From the first chapter of John, verse 12, it says, "But as many as received Him, to them gave He power to become the sons of God, even to them that believe on His name." That's what happened to me. I received Jesus. I asked Jesus to come into my heart and save me from my sins. And He did. And He gave me that "power" spoken of there, power over sin that had so wrecked my life.
That still is the final solution against sin and addiction, in whatever form it may take. Yes, you may not be able to quit. But God is greater than you and your heart and even your flesh and your addictions. You can't, but He can. It's a simple as that. That's what happened to me as an addict.