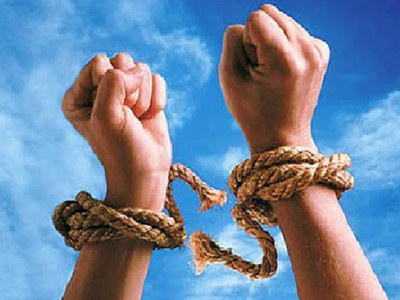 I've had a conversation with a new friend and some of it has been about freedom. My gosh, what a subject.  Are you free? Free from what? How can we tell? How can we measure and quantify freedom? Everybody talks about it, most everybody wants it, a few people say they have it and some say that others don't have it. But some people just really feel and know they aren't free. They are bound. Sometimes they feel like a slave, either to some other person, to some system, to their families, their egos or whatever.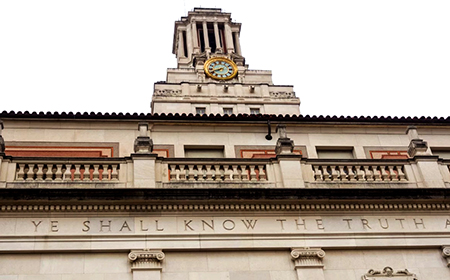 But Jesus talked a pretty good amount about freedom. In fact, He promised it. "If the Son therefore shall make you free, you shall be free indeed". (John 8:36)  The university I went to has at the top of its main building, "You shall know the truth and the truth shall make you free." Of course it was Jesus Who said that. But the university appropriated that Bible verse to apply it to the secular education received at the university.
I don't know, maybe some find the truth there. I'm afraid I found some knowledge there but knowledge is not really the same thing as truth. While I was acquiring knowledge at university, I was literally nearly dying for a lack of wisdom that comes from the truth that comes from God. And I certainly wasn't free. I guess I could have thought I was, going to university, cool sports car, apartment, pretty good job, nice clothes. But inside I was like a person with a terminal disease in its last stages. I was sick and starved of the knowledge, wisdom, truth and freedom that come from God.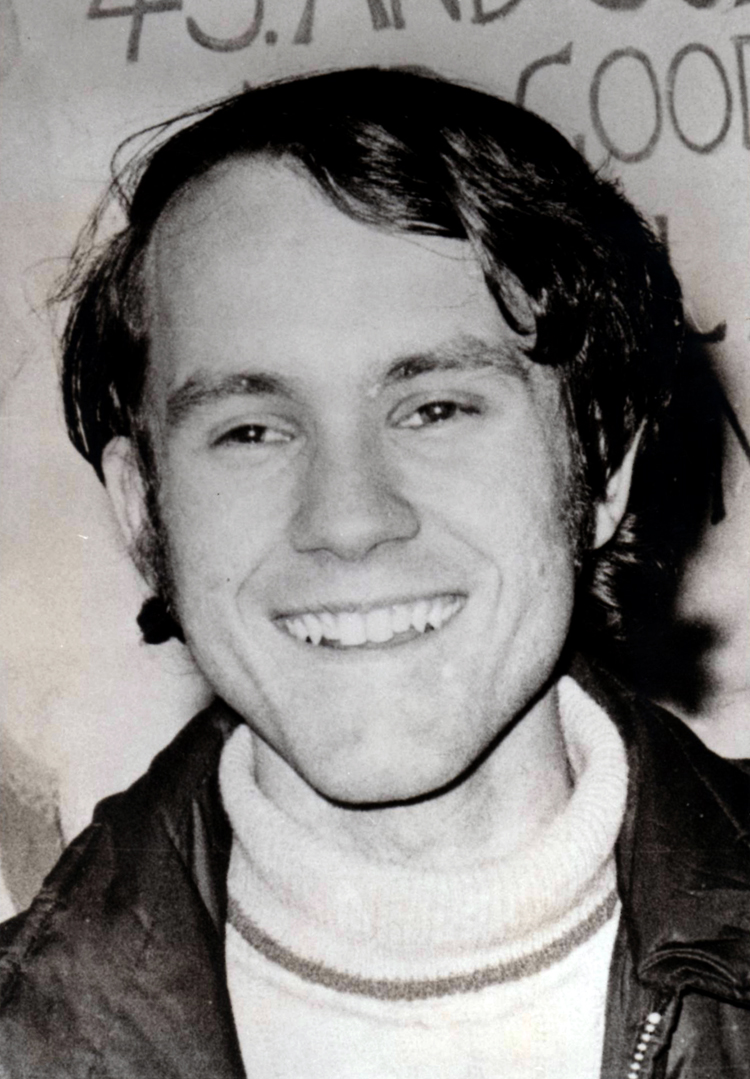 But when I came to that point where I received Jesus and was born again, I truly in so many senses became "a new creature in Christ Jesus". (II Corinthians 5:17) Was I free then? I sure was; but it was something so totally in the middle of my soul that it might not have been apparent right away. Or maybe it was. I'm sure my countenance was different, my words began to be different, my lifestyle changed and I just had a complete change in my heart and soul from the inside out.
For one, I was free from addiction to psychedelic drugs, something that had a grip on me till then. But it was much more than that; it really was like what Jesus meant when He said those words written in stone at the top of the building at my university, "You shall know the truth and the truth shall set you free."(John 8:32)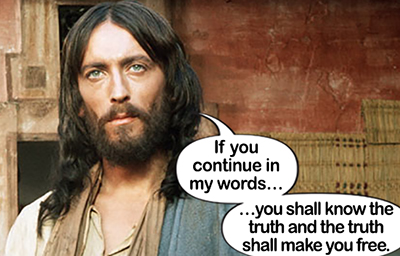 I began to have a freedom, a peace, a joy and even words that there may be no words for, maybe close to the word "ecstasy". But I don't find the word that fits, really. Simply put, it was a form of freedom and deliverance from the fear, confusion, bondage, lack of direction, just the overwhelming lack in every area that was the essence of my life before my coming to God.
You may say, "I don't know. I went to church one time and those folks didn't look free at all. It all seemed pretty formal, traditional and, frankly, dead."
The good news is that some churches are not like that anymore. They are drinking deeply of the things or God, or are trying to, and people pushing the envelope to find those spiritual realities that Jesus promised are ours in Him. For example, some people are singing songs together, powerfully and from their heart and they are being exhilarated with the freedom that comes sometimes through song. I personally have been in places where the songs even turned into dance and went on for hours. No, people were not jerking around like rodents; it was smooth and beautiful, heavenly and free like we'd been transported up from this world or the essences of heaven had come down to us. It was an indescribable experience.
Another form of freedom I've experienced was in the midst of one of the worst natural disasters on earth in our lifetime, when I was in refugee camps in Aceh province, Indonesia in the immediate aftermath of the Asian tsunami of 2004. It wasn't some out-of-body experience but a very practical freedom of stability, sanity and focus in a time when most people were utterly stunned and overwhelmed in the aftermath of such devastation. There was an infusion of freedom and peace on me and my friends that made it so that we could minister for many hours each day, giving and pouring out in every way we could when almost all the local and state infrastructure had been destroyed and we were surrounded by devout Islamic people who couldn't help wondering how in the world we got there and why we were there.
For a Christian, we're not just given freedom like some lottery prize but as something useful and practical that brings us joy. But His freedom also strengthens us for the task at hand in this present world, of bringing people to God and His Son Jesus. And I'll admit, it does seem like many Christians have not gone so far in experiencing the freedom we have in Jesus.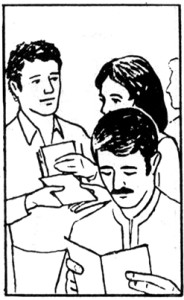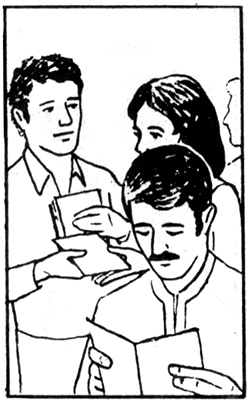 Most churches are so "afraid of wild fire", that they have little or no fire of the Spirit at all. Besides, only a few are beginning to tell the sheep in their congregations that actually they are responsible to not just "lie down in green pastures" (Psalm 23:2), but to "bear much fruit" (John 15:8), to witness and win others personally to Him. So they need to experience the freedom we have in Him and then start using it to get going for God and others.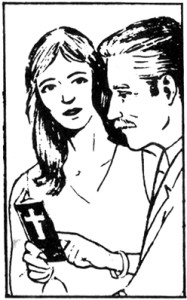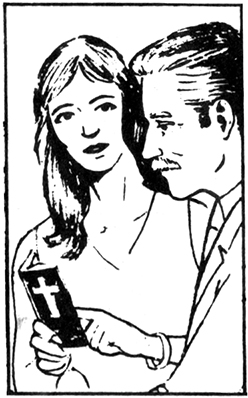 We're free, free, free; free to do God's will. Free to "follow the Lamb, whithersoever He leads". (Revelation 14:4) And for those few who are beginning to awaken to the fact that the dear Lamb of God has work to do for each of us in this world, they are finding that His freedom will help so that we can do so much more, dream so much more and accomplish so much more than most of us ever did before when our life in the Lord consisted of Sunday church service and perhaps a little more.
"Where the Spirit of the Lord is, there is liberty". (II Corinthians 3:17) "The creature itself shall be delivered from the bondage of corruption into the glorious liberty of the children of God". (Romans 8:21) How many people of God have really experienced that "glorious liberty" personally in their lives?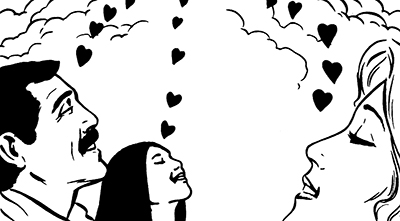 How many people are daily living in that glorious liberty to the full in the action-packed, thrilling, significant destinies His saved children can have right now in this world, if we seek first His kingdom. Oh, that the Lord would be able to help more of His people to drink more deeply of His freedom and the things of Him now in this lifetime. "Eye has not seen, neither has ear heard the things that belong to them that love Him. But God has revealed them unto us by His Spirit for the Spirit searches the deep things of God." (I Corinthians 2: 9 & 10)