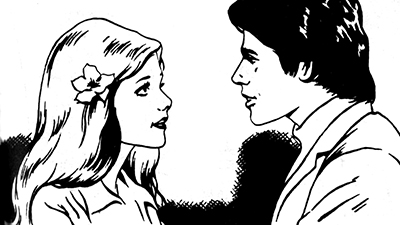 I heard someone say one time, "I couldn't tell you about it when I didn't have the victory." So I don't totally have the victory about this right now but I'll give it a shot at telling you.
It says in the Bible, "Now we know in part, but then shall we know as we are known." (I Corinthians 13:12) And this is not only true of knowing the Lord that way in heaven to come. Up there we're going to know each other that way too. And that will be a big part of heaven, a closeness there that we almost never have here with each other on earth.
But sometimes we do. Sometimes God allows and engineers situations so we're led down a path where we are in the right place at the right time with someone with whom we experience a closeness, I'll even use the word "intimacy", if you understand that the way I mean, which is on a scale so advanced that it approaches that of heaven. That's happened to me recently.
"Good for your Mark, I'm so happy for you!"
Umm, yeah; thanks. But this is like two things I've written about before, "Sweet Potatoes with Butter" and "Pinnacle Experiences." In my case, the Lord has allowed me to have some time of communication with someone I've vaguely known at various times for years. I've always been struck by this person. They've always seemed so unusually angelic that it's been difficult for me to be around them the few times that I have been.
What do you think of when you think of an angel? Beauty? Wisdom? Humility? You can trust them. They have a stability and a "health", for the lack of a better term, that kind of leaves you in awe. What if you talked to that angel?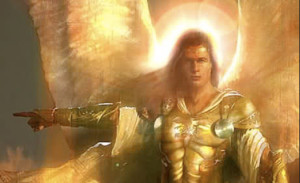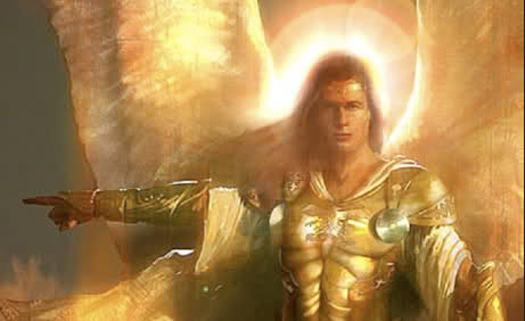 Some have had experiences with angels a few brief times in our lives. But real angels are not usually there for hours. They don't talk to you for hours. They're heavenly beings from that other realm who God allows to sometimes cross our path or even appear and speak to us.
But perhaps you've had some kind of experience with a human being who somehow has such grace, wisdom and beauty that it just doesn't seem real. Sometimes you just almost stare at that person in awe at their beauty and words, their gentle soul and obvious grace.
As you and they talk, it's almost like being pulled out of this world and into the realms of heaven. You don't want to do anything wrong because it's almost like a charmed time you are in. But a good time, given by God, where the essences of heaven pour into you and you're lifted out of the humdrum dreariness that so often you are in, seemingly for so long.
This is the type of experience we think of that men and women have who get married. But maybe even married couples don't always have this or they don't have it any more. But it doesn't have to be limited to that. And for Christians, it can be just something that God allows, like finding an oasis in a vast desert you've have traveled alone in for so long. The only way to describe it is heavenly. Somehow this person is almost like a window into heaven or at least God is using them this way.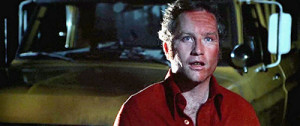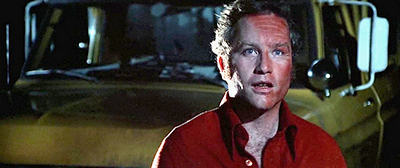 It sounds great, no? This happened to me recently. But then… but then. We have to come down from our mountain. We enjoy those "sweet potatoes with butter" but then it's over. You've been on a shining mountain, a true "Close Encounter". But you have to come down.
I don't know how it is for you. But for me, my life for a number of years has been one of single-minded purpose in daily laying down my life for Him and others. But that has almost always been in a type of loneliness I've grown used to and accepted as how it has to be and how things are in this world for me.
The wonderful thing is that we each have the Lord, at least the ones of us who know and believe in Him. "My presence shall go with you and I will give you rest". (Exodus 33:14) We have the light of His Word in our hearts, which we have laid up there through faithfully memorizing and retaining it. We have the presence of His Holy Spirit. These are things that abide with us and help us to navigate and exist in what is frankly an often dark and lonely world, full of shadows and vanity.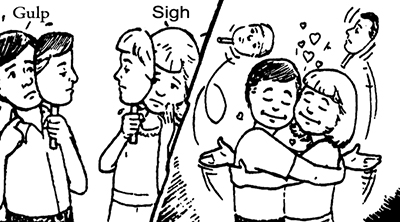 Our daily contact with other human beings is so often shallow in the extreme compared to the deep and intimate contact we will have with each other in the hereafter. Our main need is His salvation and presence and we have that constantly and daily as we pray and lean on His Word. But daily heartfelt intimacy with other human beings can often be rather rare, even if you're surrounded with people during you day.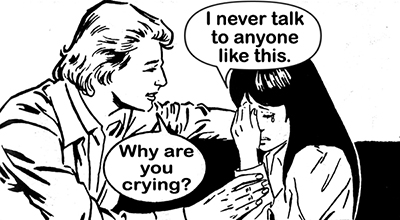 So, like  I said at the  beginning of this, I'm not sure I can tell you about all this when I don't have the victory. We who are saved have a victory. We have the Savoir who's "delivered us from every evil work". (II Timothy 4:18) But still for some, even of the saved, we live with a heaviness and a loneliness that's seldom lifted expect for those rare times of "days of heaven", in some cases with virtual angels who walk the earth, splendid creatures who exude a beauty and grace, love and humility, and a knowledge of how to live life that's virtually breath-taking and blinding. But it shines brilliantly in our hearts and is a glimpse into the future and heaven to come.
Tomorrow I will be back to "normal". I hope I can do what I wrote about recently. I hope I can bring the pinnacle experience I've had with me back to my normal day-to-day world and share it with others. But right now I'm  a little afraid I'll be remembering these days of heaven and, frankly, be missing them a lot. God told Paul, "My grace is sufficient for you for My strength is made perfect in weakness." (II Corinthians 12:9) I'll be holding onto his Word and to Him. But also I'll really be looking forward even more than before to the true heaven to come and the intimacy and beauty there that I've experienced a touch of here.