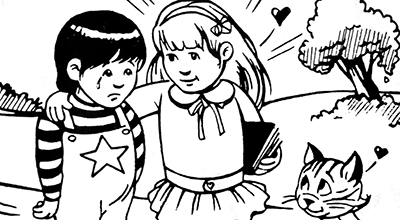 I don't know about you but some of the times I've felt the most hurt in my life have been when I've felt rejected and not welcomed in the fellowship of others. Conversely, some of the most encouraging and heartfelt moments have been when others opened their arms and lives to invite me and include me within their circle of fellowship.
It's like something I heard one time that went something like, "He drew a circle that left me out. But love and I had a wit to win. I drew a circle that drew him in." Maybe you could say I'm immature or there's something that got mixed up early in my life that has made me that way. But that time when you feel rejected, not wanted, not included, ostracized from the ones you wish to be with, it can be an extremely disheartening time.
Thank God I found Him and Jesus so many years ago and of course They don't do that to us. He said, "I will never leave you or forsake you." (Hebrews 13:5) On the other hand, like the Bible says of some people, "Your sins have separated you from your God." (Isaiah 59:2) But that's a different story. Because "If we walk in the light, as He is in the light, we have fellowship one with another, and the blood of Jesus Christ His son cleanses us from all sin." (I John 1:7) Nevertheless, loneliness, feeling left out and actually being left out are still at times very real realities for many people, even people of faith.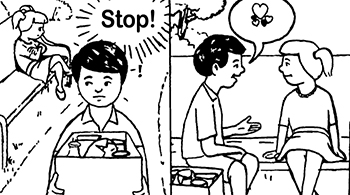 So for me, one of the very greatest manifestations of God is the true warmth, genuine loving inclusion and sincere human love that He can put in the hearts of His people. Sadly, it's not always there but then sometimes it is. You can just feel it. They don't only "love you" in an officially required Christian sense; they actually like you and want to hang around with you and include you in what they do. All the spirituality in the world won't replace genuine Christian warmth and inclusiveness. And so often that manifestation of love is what people need and respond to more than anything else.
I love God's Word, I'm keenly interested in Bible Prophecy, I believing in serving the Lord in this world. But some of the things I've treasured the most have been brethren who drew a circle that counted me in. You'd think that would be how it would be all the time but of course it's just not, for some reason or the other.
People are busy. People are carrying their own burdens. I hate to say it but it can somehow even happen that some of us can not like others of us. Maybe it's a personality thing, maybe there's some little quirk we see in others, maybe we heard something through the grapevine about someone else that has turned us off to them. Lord help us.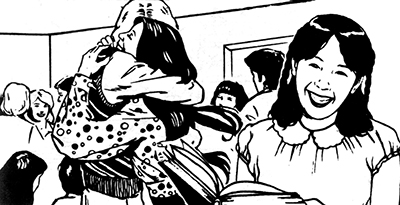 What everybody needs is love. Some people are surrounded by a big family and have lots of loved ones and relatives nearby. Others for one reason or the other are more or less on their own. But everybody needs to be loved and of course everyone needs to love. And you can just feel it, one way or the other. Being a Christian and being part of the flock of God should make it much more possible and likely that you are loved and can feel the warmth, inclusion and camaraderie that almost everyone needs.
I know this isn't the kind of thing I usually write about but it's still at the basis of the teachings of Jesus. "This is my commandment, that you love one another." (John 15:12)  "By this shall all men know that you are My disciples if you have love one for another." (John 13:35) But Jesus spoke about the last days before His return saying, "And because iniquity shall abound, the love of many shall grow cold."  (Matthew 24:12) Perhaps that's referring to the times we now live in. Travel and knowledge have certainly increased, as the angel told Daniel would be one of the signs of the last days. (See Daniel 12:4) But the coldness, loneliness, exclusion and hard-heartedness of the endtime are also very prevalent in so many places.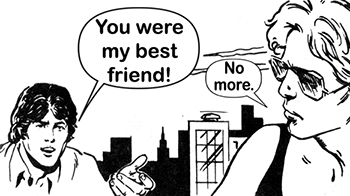 So for those who are active in trying to expose the New World Order and all the works of the enemy and darkness in these endtimes, it would also be good to remember that a loveless, friendless barrenness is also a manifestation of the endtimes. We need to do all we can to expose and counteract that, just as much if not more than all our exposé of false systems and governmental intrigues that take so much of our attention.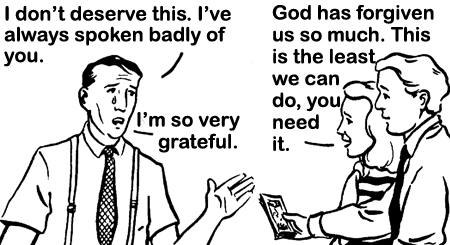 Maybe it helps to talk about this. Maybe it helps to remember, in all our commitment to serve the Lord and to win others to Him that part of our greatest witness, as well as the greatest commandment, and our own greatest need often is to love and to be loved, to feel that a circle has been drawn that has included you. Or that you are drawing circles that include the ones on the outside looking in, the ones who don't have others in their lives and may die today for lack of friends and fellowship. Let's all be on guard against not opening our hearts and lives to those around us who may be perishing today for lack of love and friendship. "Be not overcome of evil, but overcome evil with good." (Romans 12:21)