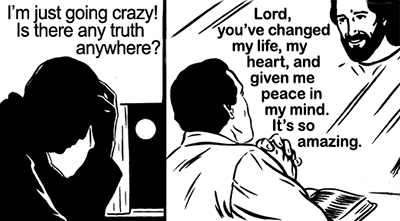 It seems like everywhere I go nowadays, I hear about people who are suffering from serious mental problems. Fears, confusion, syndromes, suicidal thoughts and just various forms of insanity or bleak mental instability. And these are folks across all spectrums and nationalities, Christian or otherwise. It really moves me because for a time, in my younger years, I certainly battled royally with what some call "mind battles".
It's serious stuff. If it doesn't actually end up killing you, it can just snuff out your life as far as any joy, peace or enjoyment that should be ours. I feel I can really testify that this is a battle that is winnable as I've had a lot of those battles but have survived and even, I feel, been blessed and prospered in this life. And of course it's all through the dear Lord Jesus. It wasn't pills, therapy, scientists or yoga that got me through those terrible times. A Bible verse that has always meant so much to me on this subject is "God has not given us a spirit of fear but of power and of love and of a sound mind." (II Timothy 1:7)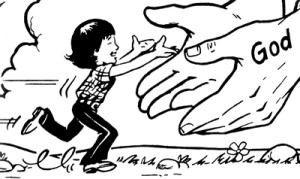 I was going to say that perhaps the biggest thing that made the difference was when I found out that it wasn't really my mind, it was my heart. But of course the really biggest thing was the work of God in my life, to show me His love when I was light years beyond any hope. First I found that there is a God, the true God of light and love, the God of Abraham, the God of the Bible. But then it was seven months later that I found that God was not alone up there in heaven. He has a Son who He sent to the earth to die for us, redeem us and "be a ransom for many", (Matthew 20:28) as He said.
"Aw, Mark, darn. I thought you were going to tell us how to overcome mental problems and then you come along with all that Jesus and God stuff!"
Well, what should I say? This is what happened to me. This is how I found full deliverance and a joyous, meaningful life that's now gone close to 50 years from the time I was so very far gone in confusion and depravity. So "all that Jesus stuff" may be, for some, too much a price to pay for having mental healing. But for those who will go that far, I'll tell you more about what happened.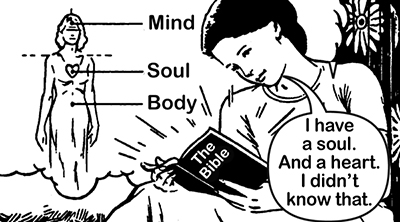 Like I said earlier, it was just a huge awakening when it dawned on me that my mental struggles were a direct result of my unregenerate heart. I didn't even know I had a heart! No classes about that at the big university I was going to! But through the tender and steady mercy of God, almost against my will, He led me through the deepest depths I'd come to into a place where the simple message of salvation through Christ was shared with me. So by "receiving Him" (John 1:12) I was able to have the first step along the path towards peace of mind, by having a born again heart.  Without that, there never could have been any recovery of my weakened, confused mind.
But once my heart and soul were saved, the Lord went to work on my mind. I'm so thankful that I was able to fall in with a band of young radical Christians back then, "Jesus freaks" as they were known in those days. Most of them had come from a similar background to me so they knew what I'd been through and what it took to start up the road to full recovery.
"So, Mark, what did those people do to you? Did they brainwash you, Mark?!"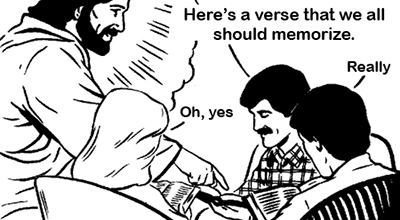 That word has a real negative connotation and I suppose someone who was just against the work of God's Spirit in transforming a person into "a new creation in Christ Jesus" (II Corinthians 5:17) could chose that word. But for some people, like I was back then, I certainly needed a major resetting of my values, concepts, principles, morals, purpose, vision, goals and the way I ordered my life. So I joyously and eagerly got with the program of daily Bible study, learning the basics of what was written there. The Bible talks about "being renewed in the spirit of your mind" (Ephesians 4:23). It talks about "the washing of water by the Word" (Ephesians 5:26). Jesus even said, "Now you are clean through the Word that I have spoken unto you."  (John 15:3)
Like I wrote about in "Memorizing God's Word", a major part of this training and "rewiring" involved the daily memorization of specific Bible verses. "Oh, Mark! That's so horrible! You just surrendered your mind!" Well, some people just come to the conclusion that they are their own worst enemy, that they really need help and they can get to where they're so desperate, they even turn to God and the Bible, as despicable as that may seem to many. That's what I had come to.
I can see that this subject won't be exhausted in one blog post. Because it is a big subject and people are dying in their darkness and troubled minds daily for lack of the light of God. I hope to write more about mental problems and how the truth of God can solve them better than anything.