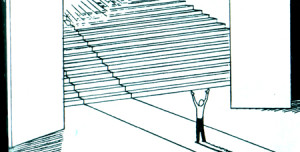 I was 21 years old in Houston, Texas.  It was a cold day in early February and I'd hitchhiked there to try to find some "Jesus People" I'd read about in the newspaper. The article said they believed in God and in Jesus and in the Old Testament and the New Testament.
I'd believed in God for several months but I just couldn't figure out who Jesus was. I'd read all the way through the Bible and I could see that Jesus was really important but I just couldn't figure it out. I'd gone to some churches but no one really talked to me and it just didn't seem to have any reality to it, although I knew they taught and believed the Bible.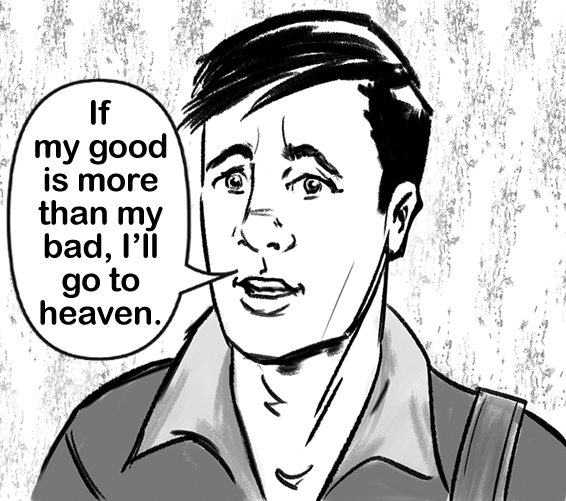 I found those young Christians and they asked me, "Are you going to heaven?" I told them, "Well, if my good is more than my bad, I'll go to heaven. But if my bad is more than my good, I won't." They didn't agree.
They showed me, "For by grace are you saved through faith and that not of yourselves, it is the gift of God; not of works lest any man should boast." (Ephesians 2:8 & 9). And they just kept showing me verses from the Bible. I'd never had anyone do that before and they knew them well. They showed me this one, "But as many as received Him, to them gave he power to become the sons of God, even to them that believe on his name." (John 1:12)
Actually they were showing me a lot of Bible verses and I didn't understand them all. But I could see they were really full of them and they had a strength and conviction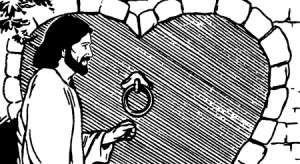 I sure didn't have, even though most of them were younger than me. Another verse that I did understand was Revelation 3:20 which is where Jesus said, "Behold I stand at the door and knock. [they told me that was the door to my heart] If any man hear my voice and open the door, I will come into him…"
Towards the evening, while they were having a Bible study, the conviction of the Lord just came upon me so strongly and I raised my hand and told them right then that I wanted to ask Jesus to come into my heart. So I went out into the middle of the room and they prayed with me to receive Jesus.
Were there lightenings, thunders and a great earthquake when that happened? No. I'd already had quite a lot of experiences that had helped to prepare me for even being able to get to the place where I could receive the Lord. So it was sort of a quiet (new) birth for me right then.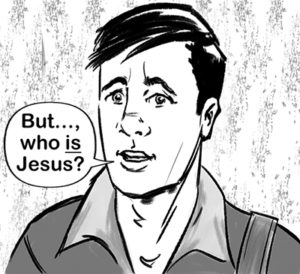 But I still didn't really know who Jesus was. I stayed with these folks for a few days and maybe two days later I asked one of them, "But who is Jesus?" So they showed me the famous passage from John chapter 1 and that really, really changed my life.
John 1:1 says this, "In the beginning was the Word, and the Word was with God, and the Word was God." And then the 14th verse says, "And the Word was made flesh and dwelt among us, and we beheld His glory, the glory as of the only Begotten of the Father, full of grace and truth." And they said, "That's who Jesus is. He is the Word. He was with God in heaven and He came to earth, died for us, rose from the dead and will return some day."
The impact this had on me was virtually indescribably. I'd had no idea of this or at least it had never dawned on me at all before that. I guess you could say that I said in my heart right then, "There are two of Them! God isn't up there by Himself. Jesus is there with God and was there before and will always be!"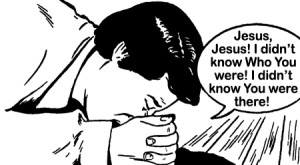 Immediately I excused myself and went quickly to an empty room to pray. I prayed about as desperately as I ever have, pouring out my heart to, not only God, but to Jesus this time, for the first time. I don't know how long I prayed but, back in those days, my life was in such shambles that I seemed to have to pray like that somewhat often.
At the end, when I sort of "came back down", after I'd felt like I'd come before the throne of God and of Jesus, I found that I was surrounded by my friends there who'd been praying for me as I prayed. And then one of them shared a verse with me that has always stuck with me. "This then is the record which we have heard of God and declare unto you, that God is light, and in Him is no darkness at all." (I John 1:5)
God is light. No darkness. I had in my past known so much darkness in so many forms. But now I'd come to the light. There was so, so much that still needed to be washed and cleansed from my mind and even heart. But I had been brought to, and had found, the Light. It's like the verse that sums up the salvation experience that millions have had, "Who has delivered us from the power of darkness, and has translated up into the Kingdom of His dear Son, in whom we have redemption through His blood, even the forgiveness of sins." (Colossians 1:13 & 14)