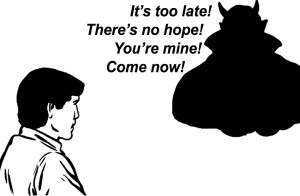 Maybe I should write more about hell. I'm tempted to say, "If anyone could write about hell, it's me". I wrote an article about my experiences which ultimately brought me to faith in God, called "Lucifer and the White Moths". It was perhaps the seminal experience of my life, in which Satan came to claim my soul.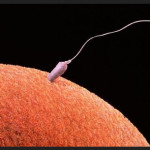 But when the Bible talks about hell, what the experience is like, it's not as strange and foreign to me as it might seem to some people, perhaps many. But it's hard to describe because it is such a different experience from what we have here. Another place I wrote about this is "The Parable of the Seed and the Egg".
There's the phrase that's used in some places, "middle earth". Although it comes from the fantasies of J. R. R. Tolkien, it's a useful phrase because it is a little bit accurate. In this world, we are somewhat in a middle zone. We can be raised through faith in God and Jesus to the glories of heavenly experience and that has happened for some, recording in the Bible and other places.
But at the same time, we are susceptible to the magnetism of hell, the unutterable horrors, the hopelessness, the eternity, the indescribable remorse, the reality of eternity without hope of ever being able to undo the mistakes that you made and the damage you did.
King David said to God, "You've delivered me from the lowest hell." (Psalm 86:13) Many of the preachers from years gone by really dwelt on hell. And it seems they actually scared a lot of people into heaven. We today look down on that approach. But it sure worked back then. And that was the only way that God could get through to me. As I've mentioned before, "others save with fear, pulling them out of the fire" (Jude 23) has always been a verse that I've felt has described my experience.
"Oh, Mark, that's so horrible! How could a "God of love" do such a thing to you! You poor, poor thing!"
Friends, how could a person so alienated from the life of God, so hard-hearted, so obstinate and continually in resistance of the Holy Ghost find pardon and forgiveness in the infinite mercy of God? Truly, I can find no fault in God.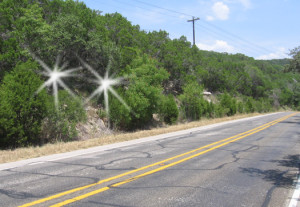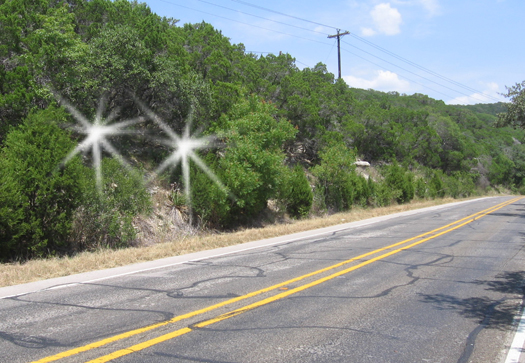 And then, as I wrote in "Lights on the Road", even after He delivered me from my soul being seized and taken to hell by Satan, a few months later I was back doing my own thing on drugs in my sports car with my girl friend, utterly impudent in my returning to my vomit of my former druggy ways.
"So this time He'd had enough and He allowed you to have what justice would allow, a just reward for your foolishness and backslidden nature after He had kept you from death a few months before? Right?"
No, He was merciful again, when I really, really didn't deserve it.
But what about hell? How bad is it? It's so bad that I'm always hindered from writing about it because truly, words fail me. And also it's just so unutterable and hopeless, so much a condemnation of my own sins, so clear that I deserved every bit of it and so final and complete. I just don't write about it as it's just no fun and utterly something else from this world of "middle earth". But I do feel this is what the Bible has described and when I first read about hell in the Bible, I immediately related it to what I'd experienced and come out of.
In my first months as a Christian, I memorized a few verses from the Old Testament that most reminded me of my experiences in hell. Here's one. "There is one alone and not another. (The utter, utter alone-ness of hell was so vast and complete. I was alone, in solitary confinement, with only myself) yea, he has neither child nor brother (just nothing, nothing. No one in your universe. You are cut off.) Yet is there no end of all his labor (you are constantly striving to get out of that situation, your very being is intensely trying to "find a way out of there", as Bob Dylan sang) neither is his eye satisfied with riches (no matter what you had, riches, intelligence, beauty, potential, whatever, it's all utter vanity in the hereafter without the salvation of God) Neither does he say, for whom do I labor and bereave my soul from good? (You know something is terribly, terribly wrong, but you just don't know what it is. You are in utterly dazed and confused and perplexed, but you can't find the answer. And that is your eternal state,) this also is vanity, it is sore travail". (Ecclesiastes. 4:8)
It sure is. "There must be some way out of here, say the joker to the priest. There's too much confusion here, I can't get no relief" Amen to that. Even Bob Dylan somehow had some glimpse of the reality of hell.
Honestly, maybe I should talk more about hell; maybe I would help more people if I really dwelt on this subject. Even the Apostle Paul said, "Knowing therefore the terror of the Lord, we persuade men."  (II Corinthians 5:11) It ultimately took a repeated series of experiences like this with eternity without God to finally get through to my hardened heart and reprobate mind that I was an utterly hopeless sinner, that life went on in one form or the other after death, and that I was ripe for "the grim reaper" of Satan to claim my soul, unless I turned in repentance to God.
I sure hope you're not in that condition or situation. Friend, it is so utterly horrible that I may have failed to testify of its reality and its unspeakable horror. Get right with God. Even better, call out to Jesus; He's the "mediator between God and men." (I Timothy 2:5) Even if you just have a little faith and a lot of doubts, call out to Him. Hell is indescribably bad but you don't have to go there. "Today, if you will hear His voice, harden not your heart."(Psalm 95: 7 & 8) Call out to Him now. "Call unto Me and I will answer you and show you great and mighty things which you know not." (Jeremiah 33:3)