I often try to sort of visualize some of the people of the Bible. These were real folks, they just lived a long time ago. You can tell from reading God's Word that they were in many ways just like us.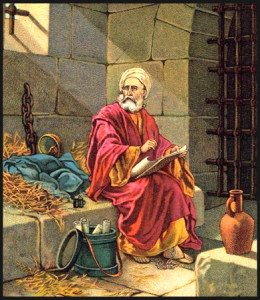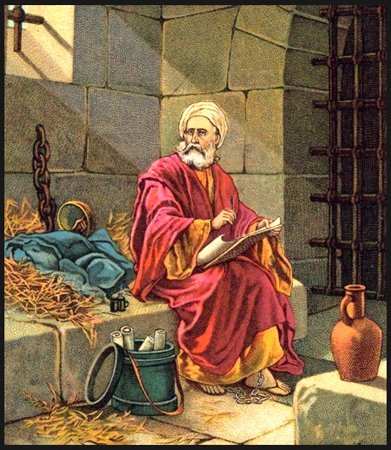 They faced obstacles; they had personal problems which sometimes were the results of their own weaknesses or even sins. Of course one of the most significant people in the Bible was Paul of Tarsus. If you want to think about something, think what would have become of Christianity and the cause of Christ if there'd been no Apostle Paul.
But sometimes it's just little things in the Scriptures that can give a glimpse into some unknown areas of someone's heart and soul. To me, an example of this is in what was probably the last thing Paul wrote before his execution, in the last chapter he wrote.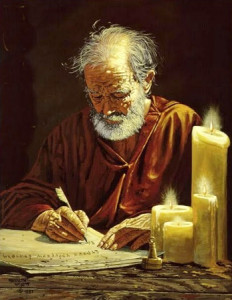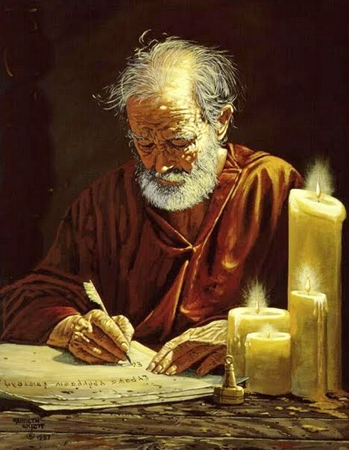 In II Timothy 4:7 Paul wrote to Timothy, "I have fought a good fight, I have finished my course, I have kept the faith." I've always felt this was Paul, looking back over his life and summing it up, as his execution drew near.
But what summed it up? "I have kept the faith." That was precious to Paul, what he seemed to consider perhaps his greatest accomplishment. It's easy for us to think, "Well, how about all those cities he preached the Gospel in? What about all the writing he did which we're still reading today?" But if Paul had wavered, if he'd succumbed to doubt, if he'd been defeated spiritually, there would have been none of those other things. Or his testimony would have been besmirched.
Doubt is such an awesome, heinous and often successful foe of us all. So much of the Devil's power is in fear. But the same could also be said for doubt. Paul said at the end of his life, "I have kept the faith." How often was Paul hit with doubts? Probably every single day.
With Paul, it didn't have to be those subtle little things that often try to creep into our minds and get us to wonder and question God's Word or His ways. He was face to face, confronting evil spirits inhabiting some of the people he witnessed to. But much more often Paul was battling with unbelief, heathen darkness, ingrained worldly mindsets and systems of thought that were the most respected and exalted in his world. He was confronting his own people to tell them that "the law was given by Moses but grace and truth came by Jesus Christ" (John 1:17), or to put it in his own words "the Law was our schoolmaster to bring us unto Christ, that we may be justified by faith" (Galatians 3:24). Or he was teaching about "the unknown god" (Acts 17:23) to the philosophers of the Greeks. Paul was probably the most robust conqueror and fighter for the Lord's cause from the times of the Early Church and perhaps of all times.
What does it mean to us? I personally want to be able to say at the end of my life, like Paul did, "I have kept the faith." Because, honestly, as we all know, quite a lot of folks are not really able to say that as their life goes forward. They "look back" (Genesis 19:26), like Lot's wife. They "put their hand to the plow and look back" (Luke 9:62), like Jesus talked about. They "cast away their confidence" (Hebrews 10:35); they fail to "hold on to their crown" (Revelation 3:11).
I read a lot of Christian writers and some of them talk about what they see as "the evils of the Catholic church". A perhaps even larger group is vehement about what they see as "the evils of Islam". But I never hear of some young Christian who was once strong in their faith but now they are Jesuit priests or Carmelite nuns. Neither do I hear of formerly strong Christians who are now jihadist, training in Yemen. But we certainly hear of some, even many, who were once Christians, even what seemed to be strong Christians and they've now renounced the Lord and are overcome by doubts, confusion or bitterness. They've effectively left the light of the Lord and are now, seemingly willingly, in darkness. Do you know some like that? I know a lot of folks like that.
I feel that's the greatest danger to faith in our times. Not Catholicism or Islam but doubt, confusion, the pride of man and the devices that Satan's been using against the people of faith for thousands of years.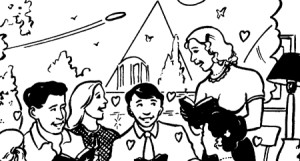 What's the solution? We are to be "rooted and built up in Him and established in the faith, abounding with thanksgiving." (Colossians 2:7) We are to "exhort one another, lest any be hardened through the deceitfulness of sin." (Hebrews 3:13) We are to be "not ignorant of the enemy's devices" (II Corinthians 2:11). We are to "let the Word of Christ dwell in you richly, teaching one another in psalms and hymns and spiritual songs…"(Colossians 3:16)
In short, we are to keep the faith. And going beyond that, we are to share the faith with others , not just preserve ourselves in some kind of defensive war. We're to be a fruit bearing bride of Christ. "Herein is my Father glorified, that you bear much fruit, so shall you be my disciples." (John 15:8)
Every single day the enemy of God tries to slip in his gas of deceit under the door of our minds and lives. He sows doubt, confusion, seeming-to-be "facts" to try to cause us to be "shaken in mind" (II Thessalonians 2:2). May we all stand "steadfast, unmovable, always abounding in the work of the Lord, for as much as you know that your labor is not vain in the Lord." (I Corinthians 15:58) "Resist the Devil and he will flee from you." (James 4:7)