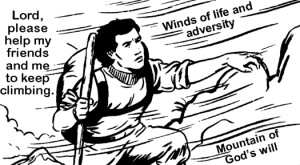 As some of you know, I had a birthday in the last few days. But there's something happening at this time which is a bigger milestone than that. I've finally completed the present video I've been working on, the one about Daniel 9:27 and the last 7 year before the coming of the Lord.
If you'd told me, 25 years ago, that in the future I'd be able to make a video series like this which can be viewed quickly and simply by people around the world, I definitely would have been really happy to hear that. It's not that I've completed all the videos to be done on the prophecies of Daniel. But this video that's just now been finished is what could be considered the seminal video in the series that brings together the pith and essence of the message about the future contained in Daniel. This is the chapter and the verse that Jesus Himself referred to when He was asked about His return.
Possibly the next blog article I post after this one, probably later this week, will announce this video and make it available. And since I did the first filming on this Daniel project over 11 years ago, it's a feeling of accomplished and satisfaction in the Lord to know that there are 6 full length videos and 3 supplementary ones that delve into the depths of the prophecies of Daniel, but which also are hopefully simple enough that folks without a lot of theology background can understand them and share them with others.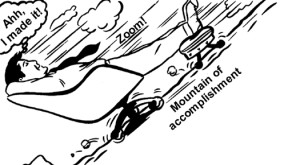 But, as many of us know, it can be a rather dangerous place if you get to where you are satisfied and feel you have come to the pinnacle and ultimate plateau of your work and life. Thankfully, I don't feel that way at all. It is nice to realize that a dream in some ways has become reality. But there's still so very much to do, seed to sow, fields to reap, worlds to be changed, lives to be touched, that there's no room or place for complacency or a sense of having arrived.
Presently, my vision for the next months is not to immediately jump into the next chapter in Daniel, chapter 10, and to do a video about that. Months ago the Lord laid it on my heart to get these videos into other languages. Having lived in so many countries, I feel I know that there's a vast hunger for teaching on the future that is Bible based, visual, somewhat brief and is simple enough that "normal folks" can understand it and grasp its significance.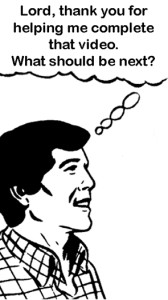 Over the last few months I've started working with translators and audio dubbers in seven languages so far. My goal is to at least get the first two videos I've done in English over into these other languages. After that, I'll aim to have those posted on a "Prophecies of Daniel" web site in those languages and to begin to do blog posts regularly there as I continue to get the next videos done into those languages and posted on those sites. It's kind of a big vision. But also it's very exciting and something that I feel, if it can happen, can really be a help to so many.
And there are other things coming up. It looks like I'll be making a trip to Europe to visit my family in October. And my hope is to make another visit there early next year to talk with the translators and the ones doing the dubbing of the videos into some of the other languages. There's a lot to look forward to.
Another thing that I haven't mentioned is how my friends here in Austin have been helping towards missionary efforts of my friends abroad. A lot of this has been in the purchase of Bibles and especially Gospels of John. There are local pastors in Africa who don't even have a Bible in their own language. So we've been working with ones on the field to purchase Bibles for ones like this.
Also there have been some large purchases of Gospels of John which have been distributed to members of congregations and also in schools. The brother who was the translator of my classes in Budapest, Hungary 20 years ago has been working in KwaZulu-Natal in South Africa for 11 years now. He does programs in high schools there and he is distributing thousands of gospels of John to the students in the local language, Zulu. It's a thrill because those young folks will be able to take those booklets home to share with their parents, grandparents and larger family. Probably for most, it will be the first time they've had even a piece of the Bible in their home.
So, overall, it's a happy time. Lots of good things have been happening and I feel there are still yet many more things within view up ahead that will keep me busy and active, fighting for something that I feel is worth fighting for. And that's to feed His sheep, to try to publish "glad tidings" and just to live for Him and for others. It's been a very good year, thank the Lord. I hope you've had the same.