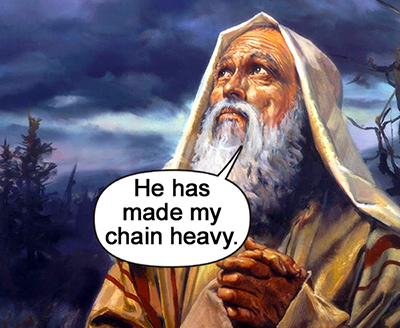 Jesus said, "My yoke is easy and my burden is light." (Matthew 11:31) But there can be times where it's like what Jeremiah said, "He has made my chain heavy." (Lamentations 3:7) Is there a contradiction? Not really. For those who are following the Lord, not just only believing in Him, there are certainly times when we can clearly see and experience what Jesus said, "If any man will come after Me, let him deny himself and take up his cross daily and follow Me." (Luke 9:23)
Let's sadly face it: in this day and age, the vast majority of Christians are not really following the Lord, as He said there. They may be believers; they may be saved and will be in heaven.  But at best, they "follow afar off" (Matthew 26:58). On the other hand, for those who really have committed to a life of Christian service, who are determined and in the practice of following both the admonitions of God's Word, as well as and equally following the promptings of the Holy Spirit, taking up our cross daily can definitely be what God calls for. And at times it can even be like a heavy chain.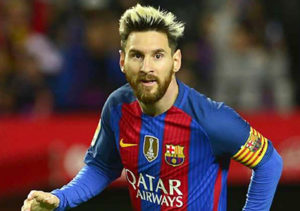 But, almost strangely, there's an incredible, utterly unearthly freedom in following the Lord to that degree. That may seem like a huge paradox. How could there be freedom in carrying a cross and being chained? I could use a military analogy or talk about James Bond or Jason Bourne. But to use something less sinister, think of successful sports stars or concert pianists for example. Those folks often go all over the world, they are famous, well paid and have the adulation of the multitude.
But what level of commitment is required of them? How many hours of practice, of sacrifice and denial were necessary for that goal scorer to get to the place where he could play at that level? Or that pianist to play that solo so amazingly. For those very few who are endeavoring to follow the Lord the way He wants and needs us to, there's both this incredible freedom of experience but at the same time an incredible confinement (if that's the right word) that is done by the Holy Spirit to keep us on the track and direction for Him. The apostle Paul certainly knew of this. He said once, "Necessity is laid upon me, yeah, woe is unto me if I preach not the gospel." (I Corinthians 9:16)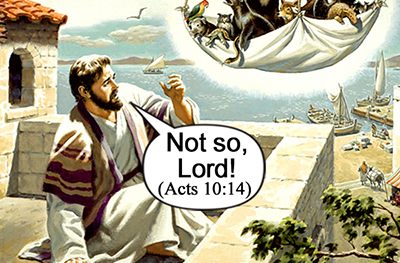 And if we follow that path, to attain God's goals, He sometimes just waves the rules. In Acts 10, Peter was led of the Spirit to eat unclean meats, or at least it seemed so at the beginning of his experience. But it was a picture of what was about to happen, that the Spirit led him out of his Jewish training and restrictions into a new age of the gospel of Christ being open to the gentiles. I wrote about that here.
It seems Peter just barely obeyed because the leading of the Lord appeared so contrary to what he had thought was the will of God. Actually at first Peter just said no to God. Nevertheless he did obey, almost like with a chain about his neck since the Spirit was so clear and definite in what God's will was right then. But he obeyed.
That's the kind of following Jesus that changes the world. And it wasn't just for 2000 years ago. The Holy Spirit is just as alive today; the needs are just as great, the freedom just as magnificent and breathtaking but also the cross and the chain just as real and necessary as it was in Biblical times.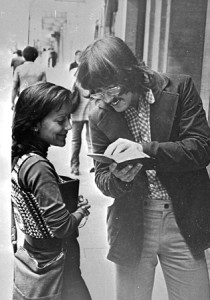 When I came to the Lord when I was 21, the type of Christianity I was born into was a radical discipleship Christianity. It was about soul winning and forsaking all to go into all the world to follow Him to the ends of the earth for the Kingdom of God. Eighteen months after I got saved I was across the Atlantic and out personal witnessing in places like Hyde Park in London or Vondel Park in Amsterdam. In some ways it was tough but also it was often extremely exhilarating. Thankfully some decades later now that life of Christian discipleship is still what I've been allowed by God to experience.
"If the Son shall make you free, you shall be free in deed." "Where the Spirit of the Lord is, there is liberty." "Brethren, you've been called unto liberty, only use not liberty for an occasion to the flesh, but by love serve one another." There's been amazing liberty, incredible experience and a sense of purpose and fulfillment. But if I ever use that liberty for "an occasion to the flesh", the Lord may just lift off his blessing.
Don't get me wrong, I haven't been having a life of thumb screws and aestheticism. He's often given me many happy times, even in the physical side of this life. He's very often "cast our lines in pleasant places." (Psalm 16:6) But His cause and instant obedience to the leading of His will has always had to be preeminent and paramount.
It's a wonderful life, almost charmed. But you have to accept that cross and that chain as part of the bargain and contract.