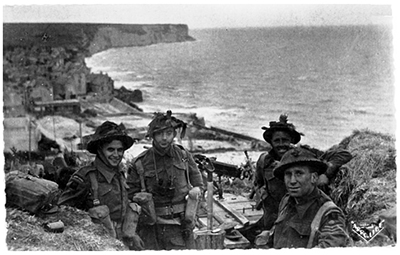 Today a friend and I drove to Arromanches on the Normandy coast of France to visit one of the main sites of the Allied landing in 1944 to liberate France and Europe from the Nazis. I don't normally do much sightseeing; living people and eternal souls are more interesting to me than monuments and places of the past. But we ended up viewing a short film of clips at a World War II memorial there about the troops who'd come ashore just a few hundred meters from where we were watching the film.
I became quite emotional. There were so many close-ups of the soldiers and the people of those times some 72 years ago and it was so clear how very human they were, how the horrid events of those days had caught up and captured them all in a hideous grasp. After the movie clip was over, we went outside. And directly in front of us and below was the very panorama we'd seen so much of in the movie, the now quiet town of Arromanches where such a major event of World War II played out some 7 decades earlier.
For a while I could hardly talk. I thought about my life, how blessed it's been in so many ways, how long I've lived already compared to so many of those very young men who died in the vicinity of where I was standing. I thought about the utter foolishness of the whole thing,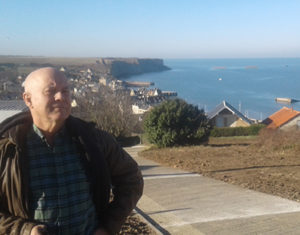 what a complete waste of so many millions of lives that World War II was, utterly pointless.
That war is at least one in which just about everybody agrees that the good guys won and the bad guys lost. Of course I'm not talking about the Germany or Japan of today. The people who perpetrated WW II are long gone and the peoples of those counties have turned and moved far away from the thinking of their forefathers who started that war.
But I thought of how each of us, either now or someday will have to answer, "What have I done with my life?" "Have I given anything or only taken?"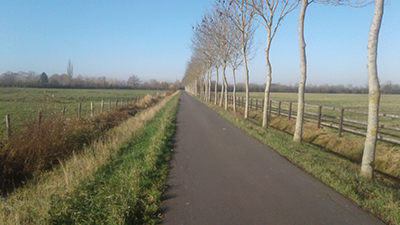 And, in my walks down some of the country lanes here that I've taken in the last week, I was already thinking like that. Such an idyllic and beautiful place this is now but how very much bloodshed this area has seen over the centuries. I thought how blessed I am to have lived a life in which much of the world I'm from has not seen the toll of death in my lifetime that former generations saw.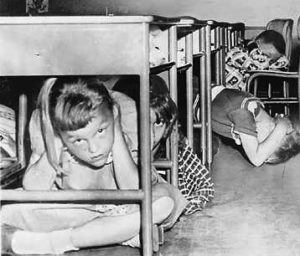 We were thinking we would. As a boy in school, we'd repeatedly have drills to prepare us for atomic war, crouching under our desks in elementary school to learn how to shield ourselves from atomic blasts and the heat that would come through the shattered windows of our school. In October of 1964, there was a weekend when it really did look like that would be it, full atomic war would break out because of the Cuban missile crisis. But God in His mercy kept that from happening.
So what have I done with my life? What have any of us done? No credit to myself, I can thankfully say that I've lived my adult life as a Christian missionary, endeavoring to bring the saving message of Jesus Christ to this often tattered and dazed world. I honestly can't think of anything better I could have done. Politics isn't going to save this world; commercialism certainly isn't going to either. Or selfishness, culture or even science.
Jesus said, "Woe to the world because of offenses, for it must needs be that offences come. But woe to that man by whom the offence comes." (Matthew 18:7) For those of us who know and love the Lord, we posses such truth and power to influence others for good. We can introduce others to the Man who "went about everywhere, doing good," (Acts 10:38) Jesus of Nazareth.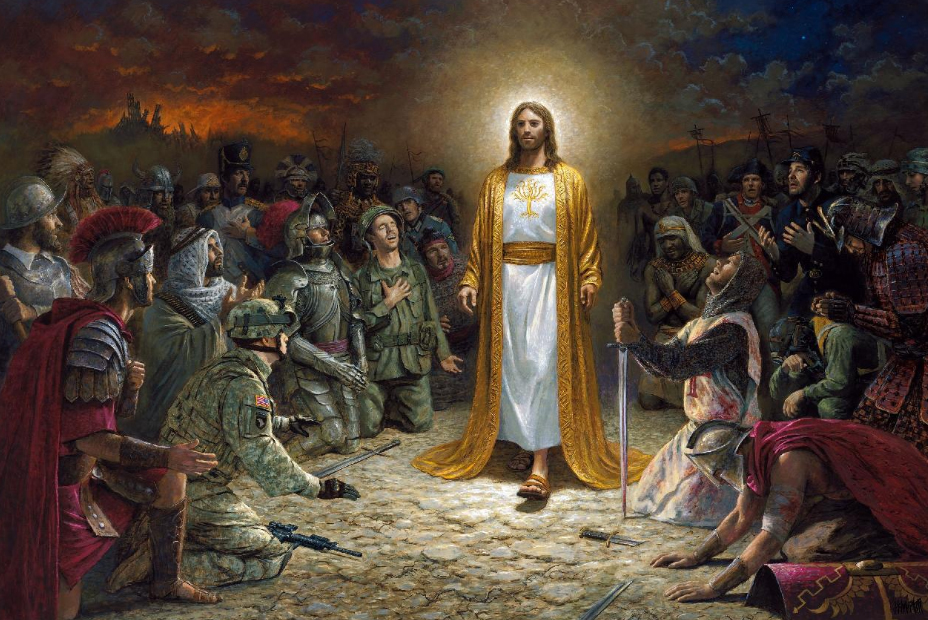 I'm convinced that the only real way to change the world is to change the heart of man, one person at a time. And that can only really happen with the power of God through Jesus, to change our darkened, war-filled heart to a heart of love, given by Him.
"From where come wars and fightings among you? Do they not come from your lusts that war within you?" (James 4:1 & 2) In the end, the only way to prevent war is to have it overcome in our heart by the only One who can ultimately defeat the war that is in every heart. Who's that One? Jesus Christ, "the Prince of peace". (Isiah 9:6)