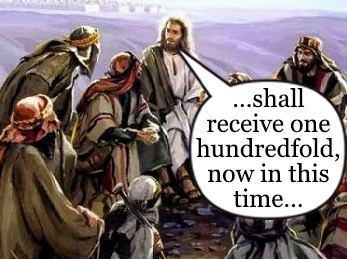 Sometimes we think life is really rough and then the Lord comes along and just "blows our mind", as people used to say. We're grimly armed for battles and to survive the worst we think will come. And then, almost out of nowhere, the Lord "pours out a blessing that there isn't room enough to hold it." (Malachi 3:10)
"Oh, Mark, what are you talking about?! Life is very hard and rough and the Lord is there to comfort us and strengthen us as we wearily trudge along. Someday, when we get to heaven, then Mark, things will be nice and happy and heavenly."
It's sure easy to think that way and there are times when it is like that. But not all the time. And that kind of attitude can almost end up being a self-fulfilling prophecy. For those of us who not only believe in Jesus and go to church once week but who've taken the challenge to "take up your cross and follow Me" (Luke 9:23), there are some amazing promises of blessings, in this lifetime. Actually, I'm presently experiencing some of the most amazing blessings of my entire life. At some point I'll get more specific about this but it's really been on the scale of "above all we can ask or think."  (Ephesians 3:20)
And Jesus promised this to His followers and disciples. Here's what He said, "And everyone that has forsaken house or brothers or sisters or father or mother or wife or children or lands for My namesake shall receive one hundredfold now in this time, and in the world to come, eternal life."  (Mark 10:30)
Did you get that? It's not just all pie in the sky for us. Jesus promised that those who have forsaken all, those who are serving Him "here and now" won't have to wait for the "there and then" before getting some measure of reward. He said they would receive 100 fold "now in this time", and in the world to come eternal life.
"OK, Mark, I can see you're really beginning to get tripped off now. You're going down the road of the prosperity gospel preachers, promising abundant life and lots of material wealth to Christians."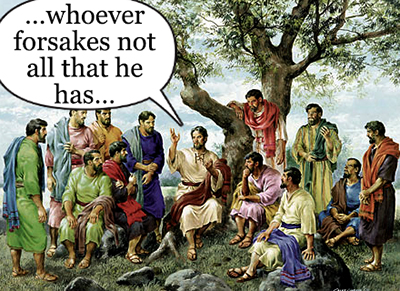 Nope, I don't think I am. The verse I shared above made the stipulation that "forsaking all" was the prerequisite for the 100 fold blessings that the Lord said would be to His followers "now in this time". And I can understand that for probably the vast majority of Christians, the very words "forsaking all" (Luke 14:33) are almost unknown to them. This is just another of the very many things that Jesus taught that never are almost ever mentioned in church.
But for those who are following Him, He did say that there would be persecution but at the same time, there would be this 100 fold blessing in this lifetime. It's sort of sad in many ways. So many Christians today are not really "living Godly in Christ Jesus" and so they are not "suffering persecution" (II Timothy 3:12). Also, possibly because their pastors never taught them about this, they're not even close to forsaking all and perhaps that may be why they're not having the experience of really having the blessings of God mightily being poured out on them.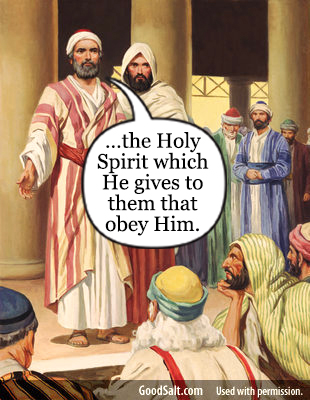 There's just something about obedience. "He gives the Holy Spirit to them that obey Him." (Acts 5:32) Of course it's not that most Christians are utterly disobedient. They do obey some. They worship, some read their Bibles, go to church and are walking according to the light they have since so many churches serve a rather thin gruel of spiritual feeding rather than the pure milk of the Word, much less anything approaching strong meat.
But I was just struck this morning by the significance of that verse above, Mark 10:30. Part of my original Christian experience involved a commitment to "forsake all" in order to "go into all the world and preach the gospel." (Mark 16:15) And it has at times been a rough and rugged, even lonely road. But it's really not the full and complete picture if we allow ourselves to fixate on all the battles and little sufferings that can come along.
Because it's really true what the Lord said, "I am come that they might have life, and have it more abundantly." (John 10:10) I've had a very blessed life and the Lord's promise of 100 fold in this lifetime is currently a theme playing out in my life so strongly that I've struggled at times to even believe what's going on right now.
So don't let them kid you. God doesn't want you to endure years of depressing, fruitless emptiness. That's not the picture. He is able to do "above all we ask or think" (Ephesians 3:20), in this lifetime.