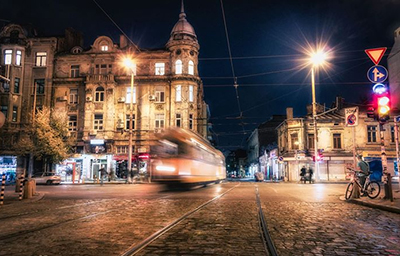 My bus was delayed on the border so I didn't get into Sofia, Bulgaria till after midnight. I was expecting my friends to meet me at the bus station. But as I looked around the nearly empty station, I had a bad feeling about how I'd not really made sure to completely be definite that they'd meet me there. I tried to phone them from the station but my roaming service on my phone was not connecting so I couldn't get through. Things were getting bleak pretty quickly and it didn't immediately get better.
There were some ominous looking taxi drivers hanging around who wanted to drive me somewhere. But I didn't know where that would be. I asked someone at a food stall that was still opened if they could phone my friends. But they didn't speak English. I was rapidly realizing that I was in a real fix and a potential dangerous situation.
There were 3 young guys standing around at the food stand in the bus station. I say young; I guess they were around 19. They weren't grown men but they weren't really kids. They heard me speaking English and said they could phone my friends on their phone. They did but there was no answer. I noticed that they were friendly, willing to talk and be helpful. So I explained to them what had happened and took the step of faith to ask them if they knew of any hotels in the area. It was past 1 AM and it was looking like a hotel was about the only alternative as I was not getting through to my friends and it was getting real late.
The three young Bulgarians said they knew some hotels in the area and could take me there. Needless to say, I was sure sending up some prayers during all this. The thought did cross my mind several times that I probably looked pretty vulnerable to any late night denizens of the deep who were looking for some soft target and easy pickings.
As we went out to their car, I'll admit I thought about how these guys could just drive me off somewhere to kill me and rob whatever I had with me. But I was checking in with the Lord and also trying to get the witness of the Spirit on the whole thing. And I was not getting any checks in the Spirit against the way things were going.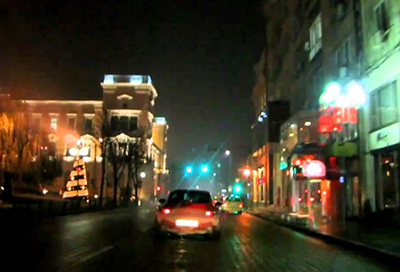 We starting driving around downtown Sofia and soon found a hotel that was nicer than I was figuring to stay in. Two of them went in to check the price and it sounded surprisingly low to me. But they wanted to see if they could find something for less. At length, after trying a few other places, I told them that the nice hotel they checked out would be fine. I was also telling them how much I appreciated their help, that I'd come to Bulgaria to speak in churches and that I prayed that God would bless them for their helping. They continued to just be kind hearted "good guys", for lack of a better term.
I checked into the hotel with their help and was finally up in my room for the night when the phone there rang in my room. It was my friends in Sofia who I'd been trying to reach earlier that night from the station. They had gotten the call from the young men and phoned the number back. Those guys told my friend where I was so she got in contact with me.
End of story, I guess. But I can tell you I was mighty glad to be safely in a hotel at that hour of the night in a foreign city where I didn't speak the language and knew hardly anyone. I was very aware that it all could have gone much worse. And it really stood out to me that those 3 young men were there at the bus station at that time and were able and willing to help me. I certainly saw it as the Lord's love and hand, getting me through a potentially very dangerous situation.
It reminded me of the verse, "…underneath are the everlasting arms." (Deuteronomy 33:27) I'd failed to be diligent in making sure of my contact and meeting with my friends in Sofia. But in spite of my failure, the Lord came to the rescue in bringing along those young men to help me. It reminded me of another time I wrote about in the blog post "God's Little Miracles" where a similar but even more supernatural thing happened to me late one night in Austin, Texas.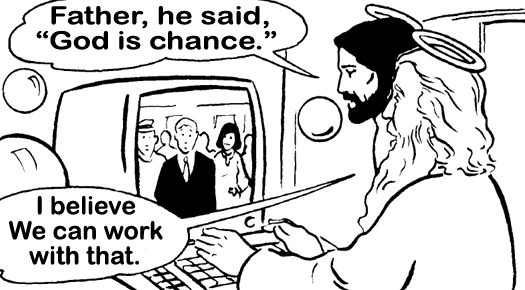 Some folks will say, "This is all chance." That's certainly how I used to look at it in the past. In fact, one time before I was a Christian I blurted out one day to my friends like it was a revelation, "God is chance!" And the Lord proceeded to get a good deal of mileage out of my saying that. I wrote about that in the blog post "God Is Chance".
I'm just really thankful that the Lord was there to rescue me that night in Sofia. It could seem like a little thing or a "coincidence" that those young men were there and helped. For me, I recognized that it was again the Lord's mercy on my life. I'm so thankful for that.