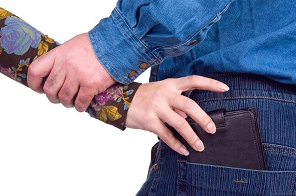 I was at the Kiev train station two weeks ago, taking an early morning train back to eastern Ukraine. I hadn't slept much the night before and I was in a bit of a rush to get to my place on the train before it left the station. There were a lot of people on the platform and at times things got rather packed in the crowd.
Suddenly I felt someone lightly pinch my arm. I looked and a young girl started speaking to me in Russian. I smiled and apologized that I didn't speak her language and that (I thought) was the end of that. But I did think it was a little strange that she pinched my arm that way. Why didn't she just tap me on the shoulder if she had a question? Anyway, it doesn't matter (I thought).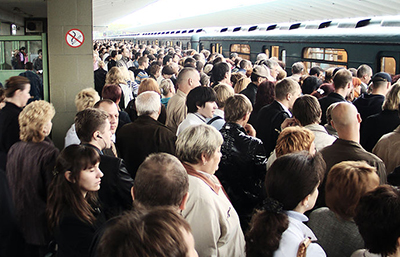 I was able to get onto my train wagon and was trying to get to my assigned seat but there still was quiet a crush in the isle. Somehow, I don't know why, I got a "check" in my spirit, when the crowd was really packed, to reach back to my pocket to protect my wallet.
And as I reached back, there was already a hand in my back pocket, trying to pull out my wallet.  The hand quickly was withdrawn and it all became clear to me at that moment that the young girl was part of a pick pocketing team. I remembered that I'd barely seen another young girl with her when my arm had been pinched a few minutes earlier. It all happened in an instant and I didn't want to try to take the time to yell or catch the pickpockets. They are usually very clever about what they do and know how to melt away into a crowd very quickly.
But as the train pulled out of the station I had time for the significance of it all to dawn on me. The Lord somehow had given me the presence of mind and the nudge of His Spirit to reach back with my painful arm to check my wallet just as the moment when I was being robbed. It would have been a real big setback for me as there were not only funds there but cards and documents having to do with travel that would have been a nightmare to replace. The Lord had protected me again in a supernatural and miraculous way.
A few weeks ago I wrote about "The Unguarded Moment", when in a brief time of dullness and a lack of prayerfulness, I seriously injured my arm at a grocery store parking lot nearly a year ago. But my time in Kiev two weeks ago was a "guarded moment". The dear loving Lord saw fit to protect me against very professional thieves who very nearly accomplished a major strike on my life when I was far from my home and base.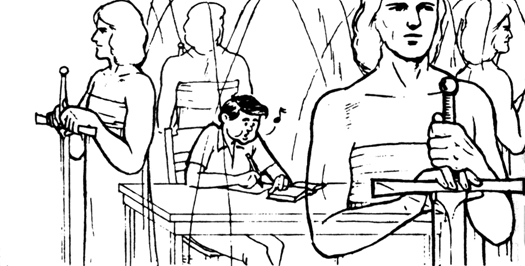 Sometimes it's just God's grace and we are swept along by His heavenly providence and protection. "The angel of the Lord encamps round about them that fear Him and delivers them." (Psalm 34:7)  "Greater is He that is in you than he that is in the world." (I John 4:4)
I've thought some about why the Lord so miraculously protected me there at the train station in Kiev but allowed the serious injury at the parking lot in Texas last year. And I don't have a really full and definitive answer about it. But a year ago in the parking lot, I was just "running on autopilot", not really in prayer or even thinking very much. But in Kiev, I was praying as things were a little tense overall and I've had other times where I've known how crowds like that can be the lurking places of thieves. I think even that girl pinching my arm like that did something to alert me that there might be some funny business going on.
So it's another of "God's Little Miracles" which I have written about a few times elsewhere. What else can we say but to be abundantly thankful for a supernatural, miracle-working God Who's promised to be with us unto the end of the world. I think this is especially true when we are going forward for the Lord, even in foreign lands to share His love and truth to those in need. "They went forth and preached everywhere, the Lord working with them and confirming His Word with signs following." (Mark 16:20)