I don't know about you but, for me, life is a fight every day.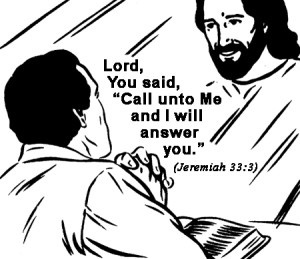 And we have a lot to fight, especially with (as the Bible calls them) "the sins which do so easily beset us." (Hebrews 12:1) Almost everyone has to fight laziness, indifference, boredom and the swarm of little distractions that assail us each day. This happens to everyone, not just Christians.
That's why for me, prayer is utterly, absolutely essential. Life can be wonderful and beautiful. But at the same time, I've found that to stay alive and survive, I have to never lose sight that this life also is a battleground. Some may not like that but this truth is something I've found by difficult personal experiences.
Life is full of amazement and joy. But there's a darker side which fights the Light of this world and will do all it can, in whatever way it can find, to extinguish the Light and those who hold onto the Light, if it can.
And of course, I'm of the opinion that the Light came to this earth in the person of Jesus of Nazareth. He said so. He said, "I am the Light of the world, he who follows Me will not walk in darkness but will have the light of life." (John 8:12) I've found that personally true and have lived that for over 40 years.
But in the world as it is right now, the powers of darkness are very strong and seem to be getting the upper hand more and more each day. Recently I found that a dear friend, a missionary comrade who fought together with me on the mission field 20 years ago is now virtually totally secular. They have put down their candle, taken off their armor and relinquished the banner of the Lord they once did so mightily hold high. Will others arise to take their place? Maybe. I hope so.
So what can we do? As Jesus said to His disciples after multitudes of them went back from following Him, "Will you also go away?" (John 6:67) Is there anything any of us can do to overcome the insidious tide of darkness that grows in these times?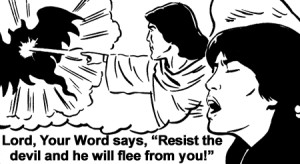 I for one believe that it really comes down to each individual. The devil can't quench your light and steal your crown if you recognize him and resist him. When the Bible says, "Resist the devil and he will flee from you" (James 4:7), it's presenting one of the greater truths in the Bible.
Of course one of the devil's favorite and successful ploys is to convince you that he's not there in the first place. That's why so much darkness today is presented as "light", which we are encouraged to view as "modern" ways of looking at the world, culture, values or truth itself. Jesus said, "If the light that be in you be darkness, how great is that darkness." (Matthew 6:23) So much in our times is presented as enlightenment and rational relativism but it's just the latest darkness, packaged in today's trendy way.
Again, what can we do? First, recognize the battle. Two, if you have faith in God, nourish it and defend it with all your might. How can you do that? You feed your body every day, no one has to be told to do that or reminded. In the same way, it's essential that you have a spiritual feeding every day. The Jews of Moses' time knew this. God told them, "These words which I command you this day shall be in your heart, and you shall teach them diligently to your children." (Deuteronomy 6:6 & 7) In the Old Testament, there were daily rituals that were commanded them in order to keep the blessings of God. There's even an obscure verse, "The fire shall ever be burning upon the altar; it shall never go out." (Leviticus 6:13) Does that have any meaning to us in these times? Yes. The fire of faith, commitment and love for God should ever be burning upon the altar of our hearts, the depths of our soul, daily. It should never go out. It should be something that is a part of you daily.
Let's face it, it could seem the Catholics and even the Muslims know more about prayer than most Protestants.  I know Catholics who go to Mass every single morning. And everyone knows that Muslims are called upon to pray 5 times a day and ten's of millions of them do. So our prayer life is one place where we can personally take action to "be strong in the Lord and the power of His might" (Ephesians 6:10).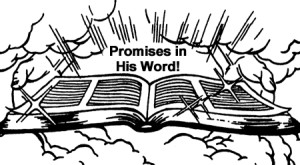 And for me, I find that praying the Word is a great strength. When I go to the Lord in prayer, I bring His Word with me. I "pray the Word". It pleases God when we honor Him by reminding Him of His Word and His promises. We have been given "exceeding great and precious promises, that by these we may be partakers of the divine nature" (II Peter 1:4). Even Jesus Himself prayed the Word. On the cross, Jesus cried out to His Father, "My God, my God, why have you forsaken me" (Mark 15:34). And at that moment He was quoting the first verse of Psalm 22, one of the strongest of the prophetic passages about the Messiah in the Old Testament.
My friends, it's a battle. It's a battle to keep the faith, hold on to your crowns and not to be part of the "falling away" of the last days. We each want to be one of the virgins who kept their lamps burning, not the ones who ran out of oil and so their lamps went out. Have some kind of personal devotions daily. Have some kind of personal private, even desperate prayer daily. Try to help your loved ones to do the same. "Put on the full armor of God, that you may be able to stand in the evil day. And having done all, to stand." (Ephesians 6:13).