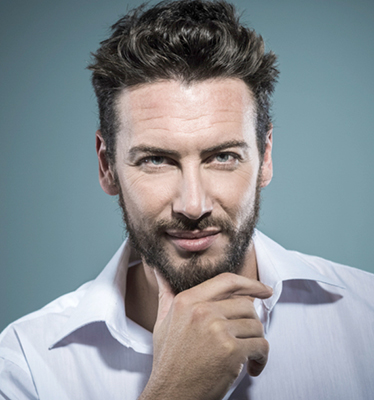 Some people are just smart. They really are. You can feel it from the way they talk and communicate. Maybe they've been to school a lot or maybe they are self taught. But you just hear all that erudition, all that knowledge, all that evident enlightenment every time they speak.
But sometimes there's a problem with that. Some very smart folks have a real hard time listening to or learning from others. They just don't think they need to. Since they know they are smarter almost always than everyone else around them, they just inherently feel that they have little or nothing to gain from listening to the counsel or ideas of others. So, inadvertently, they actually become sort of dumb in a very important area of life.
The apostle Paul said, "Knowledge puffs up." (I Corinthians 8:1) There's just so much more to life than having a lot of knowledge and a sharp, clear mind. In fact, a sharp, clear, intelligent mind can really act as a hindrance to you and keep you from a whole bunch of things that are better than being real smart. Like friendship, for example.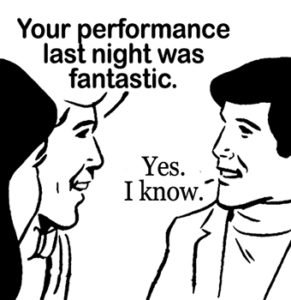 Have you ever had a friend and anytime you say something to that person, they retort with something that makes you feel that they already total know what you are saying, a lot better than you do? So you come away feeling put down and belittled because your friend is just so smart and on top of it? That's one of the ways that smart can actually be dumb.
Is there any hope for a condition like this? Well, yes. Actually, all this is a little autobiographical here. Some people have said they think I'm smart but actually I came to learn that I'm really dumb. My smarts didn't help me when the chips were down and the serious issues of life I was facing were not being figured out by my supposedly smart brain. So I learned by very hard experience that I wasn't as smart as I might have thought and that there were worlds of things I was dumb as a rock about.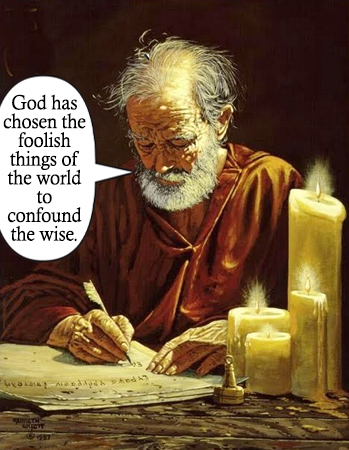 Again quoting the apostle Paul, he had some very profound things to say to the erudite but babbling babes in Christ, the Corinthian church. He said to them, "You see your calling brethren, how that not many wise men after the flesh, not many mighty, not many noble are called. But God has chosen the foolish things of the world to confound the wise." (I Corinthians 1:26 & 27) Speaking in another place of his own background of intelligence and the higher social standing he came from, Paul said, "Those things that were gain for me were loss for Christ."
In fact, great intelligence or other natural abilities at times can virtually be, in the Lord's service, a handicap. When you are so smart, or rich, or beautiful, or handsome, or capable, you're so much more prone to pride, self-righteousness and a cold independence that makes you difficult to be around or to work with others unless you personally are in charge and telling everyone what to do.
Well, thank God, "They that walk in pride He is able to abase." (Daniel 4:37)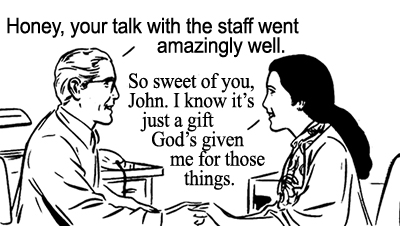 For any of us who may have natural talents or abilities in any area, it strongly behooves us to not get lifted up in pride about it so that our abilities actually become handicaps when it comes to our relationship with the Lord and others.
Of course it's not hopeless. There are plenty of gifted, intelligent, beautiful folks around who have learned that the smartest thing to do is to know that they are nothing without the Lord and that they have to continually throw themselves on the mercies of God if they're going to be a success in any way or get along with their friends and family. When you are going that direction, then you begin to become really smart in the things of the Lord, not just in your worldly intelligence and intellect.
"If any man thinks that he knows anything, he knows nothing yet as he ought to know. But if any many loves God, the same is known of Him." (I Corinthians 8:2&3) How often I have clung to those verses. The smartest thing you can do is to love God and others. "Without me you can do nothing," Jesus said (John 15:5). Nothing good, that's for sure.
So, smart or dumb, we all need to cling to the Lord and ask Him for guidance, wisdom from above, and the blessed fruits of the Spirit which so far surpass our snappy intelligence. That's what we really need, "the wisdom that is from above is first pure, then peaceable, gentle, and easy to be entreated, full of mercy and good fruits, without partiality, and without hypocrisy. And the fruit of righteousness is sown in peace of them that make peace." (James 3:17 & 18)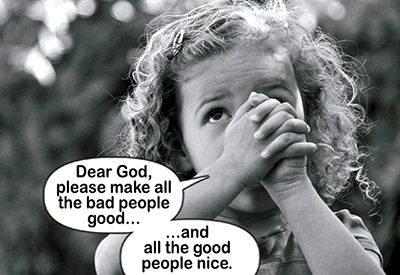 It reminds me of what the little girl prayed one time, "Dear God, please make all the bad people good. And all the good people nice." You may be good. Or smart. But without the Lord being able to be above and more than your intelligence or goodness, you may sadly often turn out to not be a very nice person. Lord help us all.