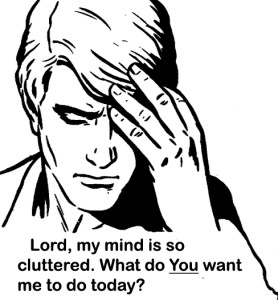 One of the most amazing and beneficial things to me in being a believer is how we can actually get answers from God. Probably for some that may sound almost boastful. But it's not. Here's one of the more famous quotes from King Solomon, from the book of Proverbs. "Trust in the Lord with all your heart and don't rely on your own understanding. In all your ways acknowledge Him and He will direct your paths." (Proverbs 3:5 & 6)
The Bible so often boils incredibly important truth down to something so brief and simple that you can actually memorize it. Each part there is so vital. First: "Trust in the Lord." Believe. And believe to a degree that you trust God.
Then next? "Don't rely on (or default) to your own understand." What does that mean? We all have so many stray thoughts clanking around in our brain. "Maybe this?" "How about that?" "I remember one time…"  Stray thoughts. Our own understand.
But what should we do instead? "Acknowledge Him." What does that mean? Essentially it means to pray. The Bible is full of examples where folks just like you and me simply didn't know what to do.
A famous and Godly king of Judah in old times was completed outnumbered by the enemies of God's people who surrounded Jerusalem. He poured out his heart in prayer, saying to God in one place, "Neither know we what to do, but our eyes are turned towards You." (II Chronicles 20:12)
That king didn't "lean to his own understanding." He not only acknowledged the Lord, he "poured out his heart before Him." (Psalms 62:8) And God really came through for His people; it's a wonderful account which you can read in II Chronicles 20.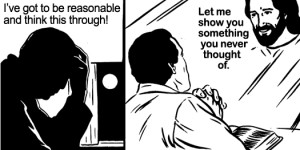 This approach to life, this habit should be so natural and ingrained in us that it should almost be like breathing. Maybe for those who are new to the Lord and His ways, it takes some work to make this part of your life. But recognizing the vanity of our own thoughts and so turning to acknowledge Him and to look for God's answers should be one of our most basic "survival instincts" we have as believers.
And the Lord loves to answer us. The Bible is just full of promises from God that He will answer and lead and guide us, personally, intimately and faithfully. One of my favorite promises from Jesus is this, "He who has my commandments and keeps them, he it is who loves me. And he who loves Me will be loved of My Father, and I will love him, and will manifest Myself to him." (John 14:21) What a promise! He will manifest Himself to us. He will be there.
Like God told Isaiah, "You shall hear a voice behind you saying, 'this is the way', when you turn to the right hand or the left." (Isiah 30:21) If there was anyone who really utterly depended on God to lead him and guide him and show him what to do, it was King David. You could read I Samuel 23 to hear of some of the amazing answers to prayer for direction which David received.
You may say, "I'm not anyone great, I'm not king David or Isaiah!" You don't have to be. His eye is on the sparrow.
But maybe it would help to try to capsulize the idea. First, believe. And you could say, "But I don't have enough faith!" One man said to Jesus, "Lord I believe, help my unbelief." (Mark 9:24) Did the Lord say, "Sorry buddy, nothing but perfect faith will do for Me"? No, He didn't. The Lord saw what the man had, not what he didn't. So, believe. And you do.
Second. "Don't lean on (or rely on) your own understanding". Like King David said, "I hate vain thoughts." (Psalm 119:113) Our part is to not be satisfied with our own personal thoughts and understanding of things.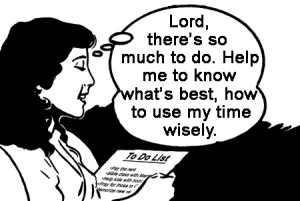 But what are we to do?  Third should be, "In all our ways acknowledge Him." Turning our thoughts into prayers, even silent ones if need be. Look up in your mind and heart to the Lord. Expect God to answer in some way, since He's said so emphatically and repeatedly for thousands of years that He will. And then, fourth, the rest of the promise says, "and He will direct your paths."
It's a promise from God. It's not vain drivel. It's one of the most important contracts and pledges that has ever been given. God wants to bring light and understanding into our lives. He has a better plan than you or I do. He sees what's up ahead. He can do more for you than you can for yourself.
As Paul said to the Ephesians "Now unto Him that is able to do exceeding abundantly above all that we ask or think."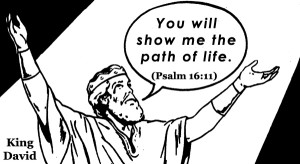 (Ephesians 3:20) If we'll just turn away from our vain thoughts and our own understanding and instead seek His leading and ways, we'll find He's right there, sometimes almost instantaneously to give us ideas, truth and understanding that will lighten our loads and give us direction like we've never known. As king David said to God, "You will show me the path of life." (Psalm 16:11)