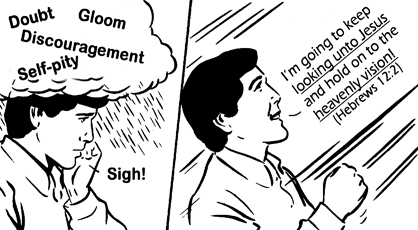 I'd just finished my time of personal devotions this morning when I got one of those nudges from the Lord that I should write a blog post on spiritual habits. What a huge subject. Here in America so many people are very aware of maintaining healthy physical habits. But I wonder how many are equally diligent with their spiritual habits?
And it's incredibly important. Here in the US there's a term, "morbidly obese". In my travels abroad I almost never saw anyone like this, but here it's not unusual to see people who weigh between 300 and 600 pounds (136 to 272 kilos). Not to be critical or judgmental, but their physical habits are killing them. You can't see as easily the results of spiritual habits but they do affect you, for good or for evil.
It was my bad spiritual habits that very nearly killed me when I was in university. How I was "delivered from the power of darkness, and translated into the Kingdom of His dear son" (Colossians 1:13) is a story in itself that I can share another time. But, early on in my spiritual walk, the Lord helped me establish spiritual habits that have stuck with me and have been a major factor in my staying alive for Him for the last 43 years in countries all over the world as I've lived to bring His love to the people of many nations.
There are so many aspects to having healthy spiritual habits. But I wanted to put one first that's not so often even mentioned or realized. That's what could be called "the heavenly vision". And it's not just the devil that fights this because, like Paul said in the Bible,  we have two natures, "the old man" and "the new man" (Ephesians 4:22-24). Perhaps more often it's your own carnal fleshly nature constantly battling to get you distracted, discouraged, disillusioned, disenchanted and just plane dissed.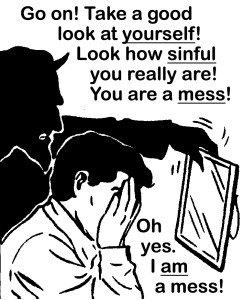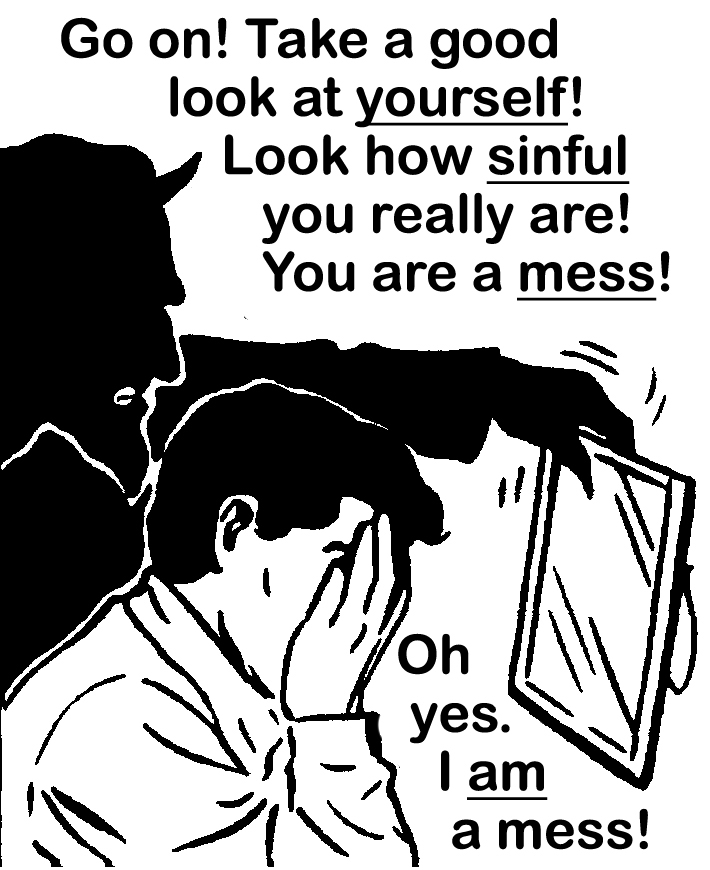 If you are a believer, if you are a Christian and trying to hold on to your crown and your faith, the devil will fight you. But this is where the Spirit of God will help us to overcome that and the way He does it is through the majesty of choice. You can choose to fight and resist those negative fleshly impulses and that nature. And one of the easiest and strongest ways He can help us do that is simply through our mind's eye.
There are many verses in the Bible where God's greats told of the importance of this. David said, "I have set the Lord always before me, because He is at my right hand, I shall not be moved." (Psalm 16:8) King David had, in his mind's eye, in his vision, the Lord ever before Him. In Hebrews, in that stirring 12th chapter, it tells us to "run with patience the race before us". And then it goes on the in the next verse to tell us how to do that: "Looking unto Jesus, the Author and Finisher of our faith". (Hebrews 12:2)
Looking unto Jesus. Setting Him before our face. It's that heavenly vision, that setting our mind on the things above, above the daily distractions and death of this world, keeping the heavenly vision. Paul said, "I have not been disobedient to the heavenly vision." (Acts 26:19) He'd kept the faith by keeping the vision. Solomon said, "Where there is no vision, the people perish."  (Proverbs 29:18)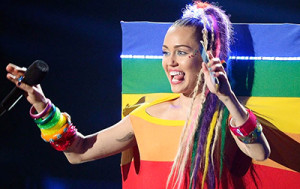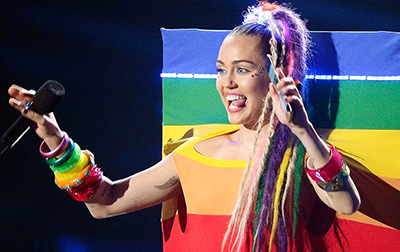 And here's one more that has always spoken to me, again from King David. "I will set no wicked thing before my eyes, I hate the work of them that turn aside, it shall not cleave to me." (Psalms 101:3). That is a significant verse from God's Word. If your mind's eye is filled with doubts, discouragement, worldly distractions, earthly values and prejudices, those things are "wicked things before your eyes". Some of the filth and foolishness that's so visible nowadays is like some loathsome, viral disease for which there's almost no antidote, except for God. And if you don't watch out, it will "cleave to you", like some kind of dirty chewing gum that you can't get off.
The solution is to keep the heavenly vision. Fill your mind and heart with positive, encouraging, faith building thoughts from God's Word, or the refreshing uplift you get from being in God's nature, or the strengthen you receive from deep Christian fellowship with others, or the renewing that comes from sharing His love and truth with those in need.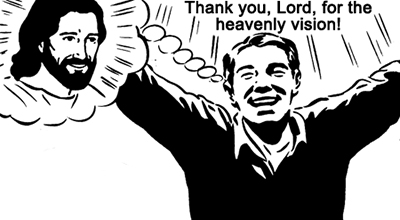 So one of the simplest but most important habits you can have to keep yourself alive spiritually is something that happens within you, when your mind and heart are stayed on Him and Him alone. As Isaiah said in a prayer to God, "You will keep him in perfect peace, whose mind is stayed on You, because they trust in You."  (Isaiah 26:3)