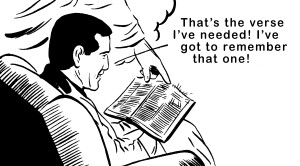 I'd been a Christian for about a year when I was at a meeting of young people on a Saturday night. A friend of mine called me up in front of these 100 people, put his hand on my shoulder and looking out at everyone, said, "I just want you to see the results of memorizing Scripture." And I guess he was right.
One of the habits I developed at the beginning of my Christian life was memorizing God's Word. What happened was this. I'd been a Christian for around 3 days when a brother who was instrumental in my becoming a Christian said something to me that changed my life. He told me, "You know, if you'll just memorize 3 verses every day, God will really bless you." Somehow that really stood out to me and I said in my heart right then, "I'm going to do that." Basically I did that for a long time and it's probably been the most significant spiritual habit that I've had as a Christian.
Now I know this is probably not what you are hearing from the pulpit in your church on Sunday morning. But if you look at the people of the New Testament, you can certainly see that they memorized Scripture.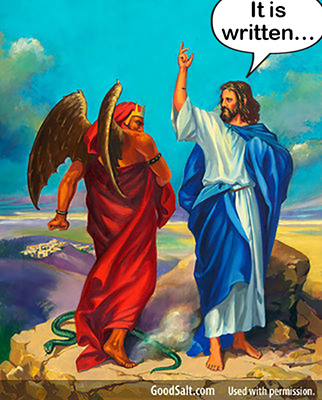 In the famous story of when Jesus was tempted by the Devil in the wilderness, when the Devil came and spoke to Jesus, the Lord didn't begin flaying his arms wildly and start screaming at the Devil. No, He just quoted Scriptures at him, Three times the Lord began His sentence with "It is written…"  and went on to quote Scripture in answer to the Devil's temptations. (Luke 4:1-13) The Lord knew the Scriptures of His day and could quote them verbatim when He needed to. And He often did.
Then when Jesus had gone to Heaven and the early church was beginning, the Apostles certainly knew their Scriptures by heart. On the day of Pentecost, when Peter needed to explain things to the huge crowd that gathered, he didn't start spewing out his own ideas. He told them, "This is that which was spoken by the prophet Joel" and he went on to quote from that Old Testament prophet, as well as other places in the Hebrew scriptures, to explain to the crowd from the Word what was happening. (Acts 2:14-36)
Even all the way back in Job, what is considered to be the oldest book in the Bible, Job said to "lay up His words in your heart." (Job 22:22) King David said, "The law of his God is in his heart, none of his steps shall slide" (Psalms 37:31). Actually there's a lot in the writings of David about this, like Psalm 119:11 where David prayed,  "Your word have I hid in my heart, that I might not sin against You."
But maybe this may all make you just groan and you think, "Oh, no! I can't memorize anything!" Let me make this a little personal because it is. Before I came to the Lord, I didn't have any special ability to memorize things. But with the Word of God, it was like certain verses were just so clear and simple, they stood out to me so much that it was almost like the Lord just placed them in my mind and there wasn't really a lot of effort on my part. In other words, the truths in the Words of the Lord were so strong and important that memorizing it wasn't a lot of hard work. It was like grabbing something that was really good for me or tasted good or was worth a lot.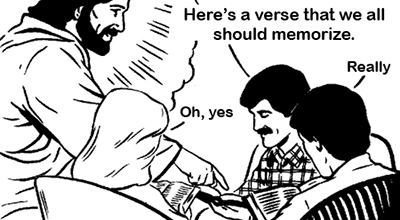 You may have already found that some Bible verses are almost already there in your memory. Or when you read them, they just jump out as strikingly significant. It's those ones that mean so much to you, or that you know are timeless pillars within the Word of God, those are the ones you could make an effort to commit to memory.
For me, as soon as I found or recognized that a verse was of special significance, I'd make an effort to immediately write the reference somewhere. After a while, I built up a lot of verses like that and I ended up writing them on 3X5 cards, according to the books in the Bible they were from. I did that for around 3 years and it got to be a lot of verses. Believe it or not, I still have those cards with those verses and they're still a part of my daily devotions.
In many ways I think of the verses I've memorized as my best friends. These are verses I've quoted to the Lord in times of desperate need, verses that have been boundaries for me to keep me from going astray, they've been wisdom for me in my dealings with others, they've been the comfort of God's love speaking to my heart in some of my darkest hours.
Memorizing Scripture can be work and it can seem like something you can't do. But the Word I've hidden in my heart through memorizing Scriptures has probably been more of a marking of my character than any other single thing in my Christian walk. Yes, it does take effort. But the people of the Bible did this and the returns on your investment of effort are immeasurable.