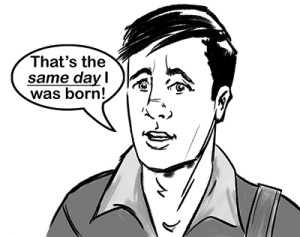 About this time 15 years ago I moved back to Austin, Texas for a while. I wasn't exactly backsliding but maybe I was "side-sliding". I'd somewhat lost faith in myself as a Christian disciple. Frankly, it's more difficult to have faith in yourself when it seems others don't. I felt that my Christian service had plateau-ed for a long time. Anyway, that's how it seemed to me and how I felt others saw me.
So I moved back to my home field, after living abroad for 27 years. I got a job, an apartment, bought a car and just starting being "normal". But maybe a good verse that applies here is "Whether shall I go from Your Spirit or whether shall I flee from Your presence? If I ascend up into heaven, You are there; if I make my bed in hell, behold You are there…" Beautiful, famous verses from Psalm 139. Perhaps I could apply the verse about the prodigal son who "took his journey into a far country and wasted his substance with riotous living." (Luke 15:13) Maybe that doesn't apply though. I think I was just discouraged about my life and needed a break.
One night I was over at a Christian get-together here in Austin. I was in the library of this friend's house, some guy I didn't know was talking and I heard him say that he was born in 19–. [I'll leave out some of the specifics; not good to share all that stuff in these computer times.] So just to make conversion I said,
"Interesting; I was also born in 19–."
So this guy said,
"Yep, September -, 19—."
So I said,
"Wow! Really? That's the same day I was born! September -, 19–!"
One or two times in my life I'd met someone who was born on the same day as me. What a surprise! But then this fellow said next, just out of the blue,
"Yep ——— Hospital; ——, Texas. September —-, 19–."
I was dumbfounded! I said,
"I was born in ——– Hospital, —–, Texas. September —, 19–!"
By this time everyone was quiet and looking at us. And I was really checking this guy out. This all just came out of nowhere. But then next he said,
"Yep, my dad and uncle worked on the ———– newspaper in —–, Texas."
And I said,
"But my dad worked on the ——– newspaper in ——, Texas!"
This really happened; I've got witnesses. This guy is a friend now and still around. So we were beyond astounded and could hardly believe what had happened. We told the rest of the ones there that night and everyone was shocked and surprised. But for me, I was perhaps more than that. I've seen the miraculous hand of God in my life and in the lives of others. I knew this wasn't just a coincidence; this was another of "God's little miracles"; maybe not even that little. But why?
Why did the Lord let that happen? This guy could have said he was born in 19–; I could have said "So was I." And then he could have smiled and left the room! But he just kept coming up with more info, without any prompting from me at all! I didn't do anything; he just kept revealing more of his life that corresponded exactly with mine.
I told my parents about this experience later and my mom remembered his mom being in the same room with her in the hospital. My dad remembered his dad and his uncle who worked on the newspaper with him. What kind of odds would Las Vegas bookies give for something like this happening? One in a million? Probably more than that.
But why did this happen? Was there some message? Some purpose beyond just the "X-files" strangeness of the whole thing? I thought and prayed about that. I just knew it was the hand of the Lord, manifesting Himself at a time when I was not really aiming to follow His highest and best.
At length, I came to feel that the Lord engineered the whole thing that night to show me that He was still around. He hadn't given up on me, even if others had and perhaps I myself had. He was still the God of miracles; He could do mighty things to show that He was God, still leading, if I was willing to follow."If we believe not, yet He remains faithful…"  (II Tim 2:13) "He that has begun a good work in you will perform it…" (Philippians 1:6)
And from those somewhat sad, secular times of around 15 years ago came the beginnings of the video ministry I've been working on for the last years. So many friends in Austin who I had classes with back then on the book of Daniel (including ones who were there that night) said to me, ""You should video these".
And so, at length, hearing this three or four times from various quarters, I began to have the vision to make into videos the prophecies of Daniel classes that I'd taught abroad for over 20 years. But it was the Lord showing me that He was still present in my life, still willing to do miracles and set up a situation with someone I was born in the same hospital with, that helped to renew my faith again in Him. And perhaps, even more, in the calling of God in my life.
The lesson? Maybe it's simply what the Lord told us all in His Word, "I will never leave you or forsake you." (Hebrews 13:5)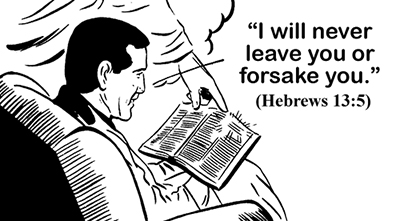 I guess in a sense I've had many lives, many endings, followed by new beginnings. That night in 2000 was like the dawn of a new day when I experienced that the God of miracles was still around, still able to come through, even when I'd more or less given up on myself. So? Keep the faith.