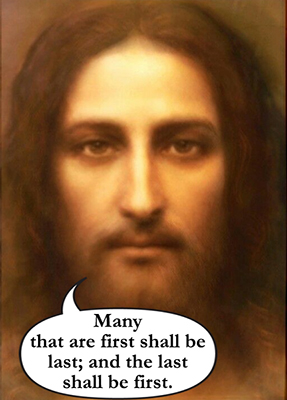 Sometimes life is kind of funny, amazing and strange; you know what I mean? It's like where Jesus said "Many that are first shall be last; and the last shall be first." (Matthew 19:30) You think you're on top and have arrived and then, oops! It all turns to ashes and it seems you're left with nothing. Or maybe you think you see that in someone else's life. "Boy, they're ruined now. What a failure they are; I knew it all along." It's easy to think that about ourselves or others.
If I can get away with quoting a little Bob Dylan here in perhaps his most famous song, he sang "The slow one now will later be fast" and he went on to sing, "And don't start talking while the wheel's still in spin, for the times they are a changin'." So often we think it's "the end" (our end or someone else's end) when it turns out to be just "a bend in the road."
About 15 years ago I'd pretty much lost faith in myself and was at a real low point in my life. I felt like all I was good for was moving boxes, sweeping sidewalks and driving a truck. It's sometimes hard to have faith in yourself or the Lord being able to use you when others see little or nothing in you or have much faith in you. That was part of it. But also my life in many ways just seemed to be losing its meaning and purpose. So I moved back to my home country after living many years abroad as a missionary. I got a secular job and began puttering around, just trying to get along.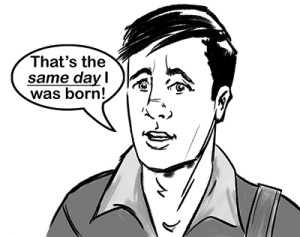 Then, during that time, happened one of the most unusual and bizarre things that ever happened to me in my life. It occurred in the middle of a Thursday night get together with some Christian friends I'd begun meeting with. I wrote about this in "Strange, Very Strange. But True." A Las Vegas gambler would probably give odds on what happened there that night at something like around 10 million to one, if that.
Back then I didn't even know why it happened but I guess I just felt that the Lord was ringing His bell in my life, letting me know He was still around and could do some impossible things when it fit His plan. And during that time was when the first beginnings of the video ministry with the Prophecies of Daniel started for me. I was sharing Bible classes with those folks and some others and a number of people told me, "You should video this." So that time, when it really was like the end for me, was actually the beginning place of this video ministry which has been a real personal blessing and encouragement to me.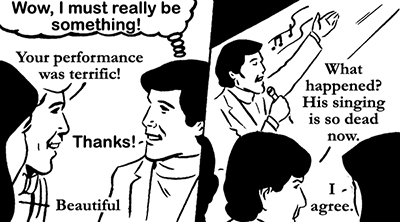 I was thinking this morning about how things like that work, how it seems at some points that some people are really way out in front, amazingly used of the Lord, full of the Holy Ghost and then some time later something seems to have happened. It's like they've crashed, stumbled, fallen or laid down their crown. But sometimes it's just that, like trees, we go through winters.
Even fruitful trees have times when they look dead. But they aren't. However, for us humans, it can look like the end. King David knew about this. He said, "And in my prosperity I said 'I shall never be moved.' Lord, by your favor you have made my mountain to stand strong. You did withdraw your hand and I was troubled." (Psalm 30:6 & 7)
In fact, because of his sins, God let David basically lose his kingdom and have to flee for his life with a small band of followers, being cursed by former friends along the road as he went. But David got his heart right with the Lord and kept holding on to his faith until the Lord restored him to his throne.
We all go through seasons, like the famous chapter in the Bible, Ecclesiastes 3, says and which was immortalized by the popular song by The Byrds from the 1960's: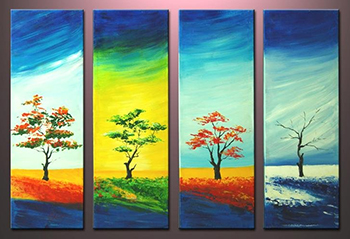 There are just these cycles of life: birth, life, death and resurrection which in some ways can happen more than a few times within our lives here on earth. I think the lesson for me this morning is that this has happened in my life a good number of times. But I also need to remember that this can and does happen in the lives of others, even ones I have (Lord help and forgive me) somewhat given up on.
Some folks seem to have fallen so far and stayed there so long but that really doesn't have to be "the end". God is still the God of miracles and He can still "deliver from the lowest hell." (Psalm 86:13) Sometimes the Lord lets things or people and their hearts get to be really pretty bad so that they'll see it themselves and come to where they feel a desperate need for God. That's what happened to me.
"The first shall be last and the last first." (Matthew 19:30) It's not the end, just a bend in the road. "He is able to do exceeding abundantly above all we ask or think" (Ephesians 3:20) and He delights in taking complete failures, twisted wasted lives and bringing them into His kingdom of light through His unimaginable, miraculous, loving touch. So, don't give up on yourself or others. He hasn't.