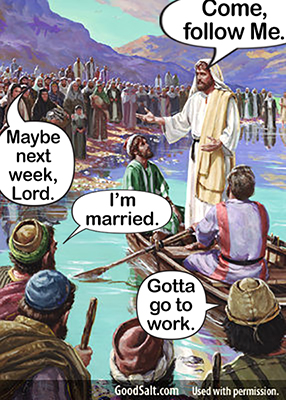 Sometimes delayed obedience can become total disobedience if prolonged too long. And, let's face it, obedience is really what the Lord wants and needs from us. And yet, doesn't this fly in the face of we modern people?
"Obedience? Who does He think He is?!" But when we pause to answer our own question, if we believe in and know the Lord, we know He has every right in the universe to call for our obedience, even though our stubborn, willful nature rebels against "anyone telling us what to do", even God. It's amazing how many times in the Bible Jesus called someone to follow Him and "they began to make excuse." (Luke 14:18)
My experience is that it's still very much that way today. Jesus is still calling people. The Lord still needs laborers, servants and disciples who will respond to His call and nudge on their hearts to serve Him. It doesn't have to be some big, grandiose "CALLING". Most of the time people who end with a calling like that were already faithful in the little things that the Lord told them to do. So He was able to end up giving them a more visible and larger scale calling.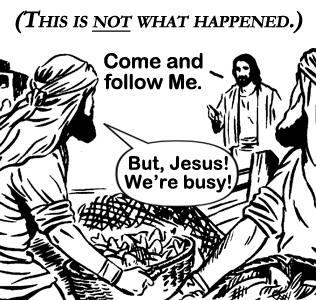 But so many people, and I'm talking about believing Christians here, just are not really making themselves available for the Lord to use them when He needs them. The best ability is availability and so many just aren't. They are "busy". Whew! Can you imagine what would have happened when the Lord called Peter, James and John and they'd said something like, "Come back next week, Jesus! Can't you see we're busy on the fishing boat, helping our father?"
By next week Jesus would have been long gone and would have found someone else more ready and willing to answer His call. So few have made it their habit to obey God in that split second of that golden opportunity when the Spirit is hot and heavy and God is convicting your heart and calling you to action.
It's so easy to make logical, reasonable excuses why you can't do what God is calling you to do, what His Spirit is urging you to do and needs you to do. And most people will accept your excuses and agree with you since, in excusing you, they're excusing themselves. But, from reading the Scriptures, it seems to me that the Lord doesn't always really look at it that way.
Yes, He is loving. Yes, He is gentle. But His goal in our lives is not for us to just be lulled to sleep in our comfortable Christianity but for us to follow Him. Where? Well, He told His disciples long ago that it would be "into all the world, to every creature." (Mark 16:15) God's Spirit doesn't just sooth and comfort so we're lulled and sedated. God's Spirit equally calls us to action.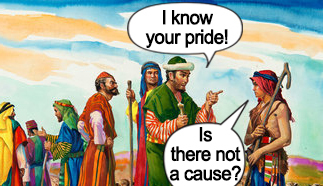 It was God's Spirit that spoke through young David to his brothers, "Is there not a cause?" David left his shepherding of sheep to go into armed battle against his people's greatest enemy, Goliath of Gath. But for so many Christians, they've lost that vision, if they ever had it.
That's why one of the greatest perils of Christianity is that it becomes "Churchianity". It sooths, lulls, comforts, reassures and eases when it should perhaps take another look at the Scriptures to see how much Christ called individuals to sacrificial action in following Him.
"Well, Mark, don't be so hard on people. It's just our human nature to be that way. We're not to judge, Mark. We're all weak, nobody's perfect. Etc. etc."
Don't you just know that's what immediately comes to the mind of almost everyone if there's any mention of the Lord's call on our lives to obey and follow Him? And doesn't that just sound so "right", "modern" and even merciful and forgiving? But what says the Word of God?
"If any man will come after Me, let him deny himself and take up his cross daily and follow Me. For whosoever will save his life shall loose it. But whosoever will lose his life for My sake, the same shall save it." (Luke 9:23, 24) "For what shall it profit a man if he gain the whole world and loose his own soul. Or what will a man give in exchange for his soul? Whosoever therefore will be ashamed of Me and My Words in this adulterous and sinful generation, of him also shall the son of man be ashamed when He comes in the glory of the Father, with the holy angels." (Mark 8:36-38)
From what I have seen, there are just a whole host of saved Christians around who are no longer serving the Lord or open to have the Holy Spirit move them to do something other than what they already have personally planned for themselves. They have reclused themselves with excuses. And if you even hint at the fact that they're unyeilded and unmoved by the conviction of the Holy Ghost, they'll be immediate and vehement in their justifications.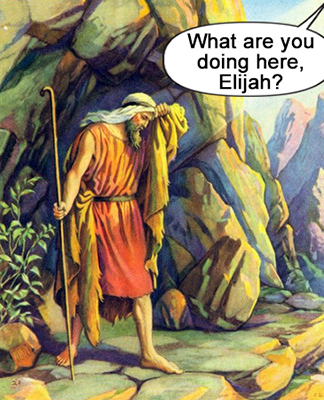 What's the solution? Often the Lord just has to move on, as Jesus did, to find those ready and willing to take up His call to serve Him. However, it seems sometimes like about what God told Elijah when the prophet told God he was the only one left in Israel serving Him. God replied that "there are 7000 who've not bowed the knee to Baal."  (I Kings 19:18) Thinking about it though, if there were maybe 2,000,000 in Israel at the time, that would work out to about one person in 300 who was still on the Lord's side.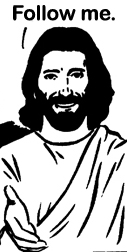 So from my experience, I can tell you that these verses here are as true today as they were when the Lord said them. "But when He saw the multitude, He was moved with compassion upon them. For they fainted and were scattered abroad as sheep having no shepherd. Then He said to His disciples, 'The harvest is truly plenteous, but the laborers are few. Pray you therefore the Lord of the harvest that He will send forth laborers into His harvest.'" (Matthew 9:36-38)