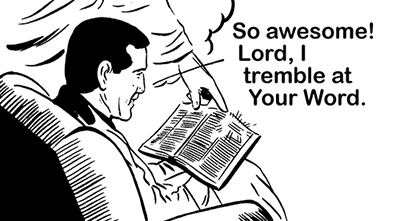 As many know, there's just a lot more going on in this world than meets the eye. Forces, influences, impressions, nudges, just a cloud of unseen pressures and powers have sway over us in ways we often don't even realize. One of those that perhaps very many don't even know about is what is called "the Word of God". By this I mean the Bible and what's written there. I was thinking about this today and how powerfully it has fundamentally altered my life for good. Falling in love with the Bible has been perhaps one of the greatest factors in the life I've lived now for many years.
But it saddens me how very many people don't have any idea of the healing, thrilling, creative, almost unimaginable effect the Bible can have on any individual. And the Bible itself says this in so many places. King David said, "The entrance of thy Words gives life, it gives understanding to the simple." (Psalm 119:130) But somehow it can happen that people can read the Bible and they just don't get it. That actually happened to me at the very beginning of my journey of faith. I read through the whole Bible and just got virtually nothing from it. I wrote about this is in "Isn't God Enough?"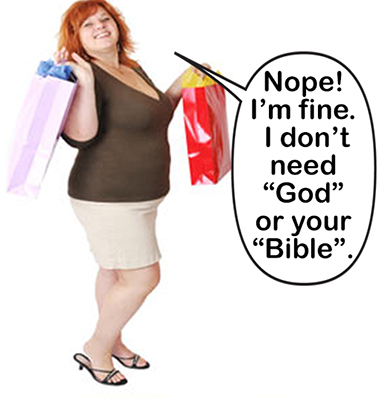 And I'll admit, I don't totally know how this works. In one place the Bible says, "The Word did not profit them, not being mixed with faith in them that heard it." (Hebrews 4:2) Maybe it's like what Jesus said, "They that seek shall find." (Matthew 7:8) Some people aren't really seeking, they are satisfied with their life and the truths of the Bible just don't appear to them as they're not really looking for more or greater truth than they think they already have.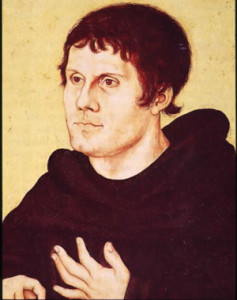 But then some people are actually "born again" through the Word. The apostle Peter said, "being born again…by the Word of God which lives and abides forever." (I Peter 1:23) If you know the life of Martin Luther, it was a conversion experience that happen to him while reading the Bible that was one of the most formative experiences in his life, specifically when the truth of Romans 1:17 dawned on him, "the just shall live by faith."
God told Isaiah one time, "But to this man will I look, even to him who is poor and of a contrite spirit, and trembles at My Word." (Isaiah 66:2) Why would God want someone who trembles at His Word? Because He's as monster on some vast power trip? No. Because He knows that the very best for any person is to recognize the unfathomable riches of His truth and the eternal certainty of His guidance.
But some people just don't get it very much. I was with someone like that recently. They have had a good amount of time around people who are deeply and passionately into the study and living of God's Word. Their friends talk about it, read it and try to live it in their lives to the utmost. But this person just doesn't at this time find a great deal of interest in these things. They are fairly satisfied with their life as it is, their surroundings, culture and this present world. So they, I guess, must be hesitant to have the Word have more sway and power in their lives. Perhaps they recognize there's a beckoning in the Word of God to not only listen to it but to obey it and follow it out of one's present attachments and loyalties into a fuller experience of the Lord and His eternal certainties and instruction.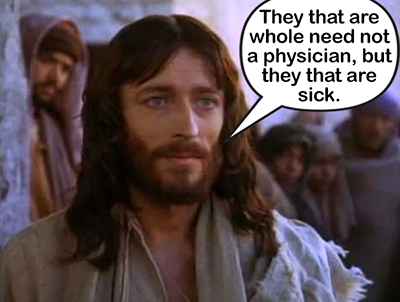 But knowing this person has had me pondering how this all works. Somewhere there has to be a spark and part of that I think it realizing one's own lack, our weakness, our… I'll use the word "sins", our darkness as compared to the light of God and His Word. Jesus said, "They that are whole need not a physician but they that are sick." (Luke 5:31) If we feel sufficient and satisfied with ourselves and our life as it is, it makes it less likely that we'll look for something like the touch of God and His truth to bring light into our darkness.
But while there's life, there's hope. If ever someone was "alienated from the life of God" (Ephesians 4:18), it was me as a teenager. But the Lord somehow was able to bring me to a place where I was able to receive all the truth that I was looking for but in all the wrong places. Maybe it's even like the story I heard, almost a parable of popcorn.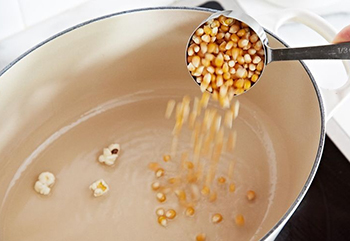 When you make popcorn, you put the oil in the pot and heat it up. Then when the time is right you pour in the popcorn and start shaking it over the fire. At first one or two corns pop. Then soon a lot of them do. At the last there's still a few that pop kind of late. And yes, a few just don't pop. Maybe it's like that with life and with trying to bring people to the Lord. You just have to keep shaking them and keep them over the fire. Or perhaps that's what the Lord does with us.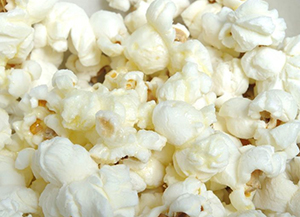 And many of us do eventually pop. Like a popcorn, we suddenly pop and turn inside out, from a hardened little corn to a big white popcorn, to realize the potential that was there all the time. It has to be the Lord. Thank God for His patience to keep shaking us and even keeping the fire under our lives to help us to end up being what He knows we are meant to be.
So I need to have patience with this friend and pray that they will eventually get the point and see the wonders and convicting truth of God's Word so that they can get the breakthrough and deliverance from the somewhat hard shell of their life right now. With enough heat, oil and shaking, the Lord can find a way to crack some of the hardest shells and out pops a "new creature in Christ Jesus".