[I wrote this two years ago but things are still the same]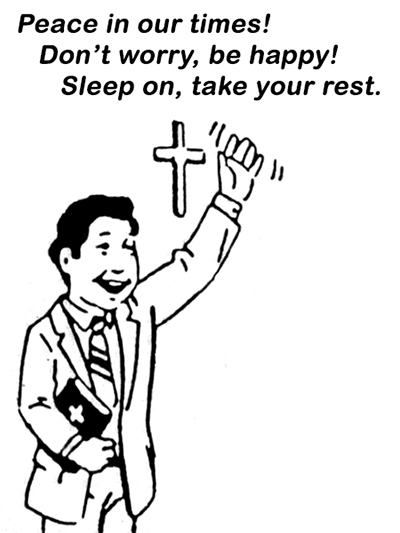 Something rather sad happened at my church last Sunday. I've enjoyed going to that church for over a year and I've met some very like-minded folks there.
But yesterday something was taught that I find disturbing. I was glad to know that there was going to be a series taught on the book of II Thessalonians. It contains one of the clearest places in the New Testament which speaks of the conditions immediately prior to the return of Jesus. In fact, this letter was written to the Thessalonians specifically to address this subject.
[Some may think that this is just getting into Biblical minutia. But what's being talked about here is of exceptional importance to the foundation that's laid for many millions of sincere Christians.If what's taught from the pulpit is dangerously flawed, the result is that Christians who receive that teaching without question are denied key components of their Christian knowledge and have allowed themselves to be deluded about the future that God clearly spells out for us in His Word. And they are unprepared for the future God tells us will happen.]
In I Thessalonians 4:17, Paul gave perhaps the clearest explanation of the return of Jesus to this world. He said,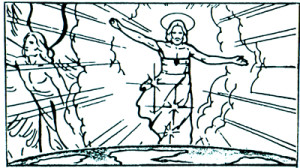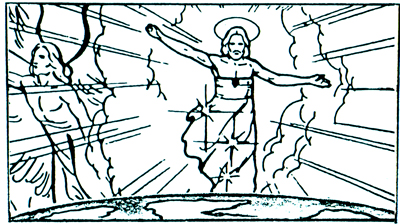 "For the Lord Himself shall descend from heaven with a shout, with the voice of the archangel, and with the trumpet of God. And the dead in Christ shall rise first. Then we which are alive and remain shall be caught up together with them in the clouds, to meet the Lord in the air. And so shall we ever be with the Lord." The word "rapture" is not found in the Bible. But this verse is the one that's the clearest in describing what we now call "the Rapture".
But then somehow the Thessalonians got things mixed up or misunderstood what Paul said to some degree and some of them came to the conclusion that Paul was saying that "the day of Christ was at hand", in other words, that Paul had told them that Jesus could return at any minute. So he wrote to clarify that, very specifically.
I'll pick up in verse 2 of II Thessalonians chapter 2 where Paul addresses this. He said, "… don't be shaken in mind … that the day of Christ is at hand.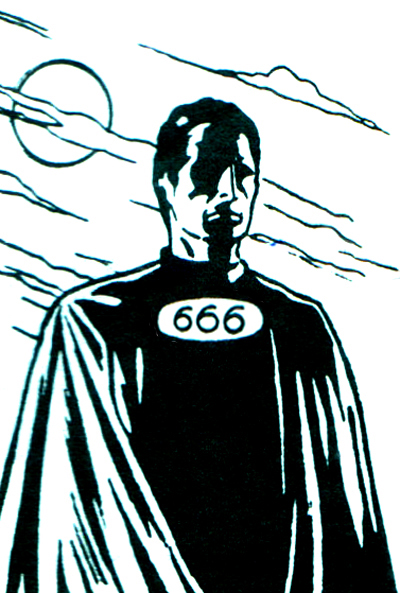 For that day will not come except there come a falling away first and the man of sin [the Biblical Antichrist of the last days] be revealed, who opposes and exalts himself above all that is called God or that is worshipped so that he sits as God in the temple of God, showing himself that he is God."
It's one of the clearest Scriptures in the Bible to show that before Jesus returns to the earth, the Antichrist of the endtime will be seen by the believers in Jesus.
But sadly it was taught from the pulpit in the church I go to that the believers in Jesus will not in fact see this happen, even though the Apostle Paul clearly told the Early Church that they would.
This is the essence of what's called the "Pre tribulation Rapture" doctrine. I won't go into the details of this here as I have already done so in other places. But it's disheartening to hear a sincere and Godly preacher tell a congregation that I feel a part of that they'll never see or experience what Paul has said because they'll be whisked away before, when very clearly Paul told the Early Church the exact opposite.
But this dear pastor is just teaching what's been taught from evangelical pulpits for decades so that this false teaching has become embedded in modern Christian thought, although it's not based on Scripture. And that verse right there which they're teaching from is one of the clearest places in the Bible which disproves this modern false doctrine!
But some would say,
"Mark! Why does this matter to you?! As a Christian, shouldn't you be out feeding the poor and clothing the homeless instead of quibbling over Bible doctrine?!"  
Have you ever heard of Neville Chamberlain? During the 1930's in Europe, it was an exceedingly troubled time. Communism was seen as a rising tide of Godlessness and totalitarianism which was destined to take over Europe. Rising against Communism, at the other extreme, was Fascism.
But much of Europe was just exhausted by the severe years of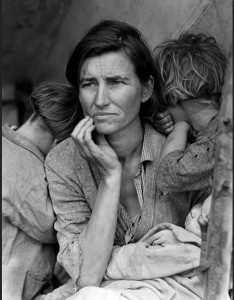 the Great Depression and they just didn't want to look war in the face. So Hitler methodically drove Germany to greater and greater military might and preparedness.
But the prevailing desire of public opinion, the majority view was summed up by Neville Chamberalin, the Prime Minster of Great Britain back then who declared there would be, "Peace in our time." That's a lot like what the preachers tell their congregations nowadays, that they'll suddenly be raptured before "the great tribulation" comes that Jesus warned of. (Matthew 24:21)
There was no "peace in our times" for the people of Europe. The quasi-Antichrist of those days, Adolf Hitler, struck Europe and very nearly conquered ever inch of it for a time. But the unpreparedness of the rest of Europe was a key factor in Hitler's rise.
It's the same today. Millions of Christians are being taught, "Peace in our times." "You don't need to be prepared! No need to strengthen your convictions or be prepared for the battles of the final days before the Lord's return! Sleep on now and take your rest!"
And so they do. The British and others were weak and unprepared in the days leading up to World War II and they were easy pickings for the forces of darkness of their day. And it's exactly the same today, thanks in a large part to this horribly disarming false doctrine of PreTribulation rapture that means the body of Christ can leave church each Sunday and mostly do their own thing till next Sunday, instead of being strengthened and prepared for the endtime battles to come.
I'll end this with another thing Paul told the Thessalonians which may have an eerie prophetic ring to it. In I Thessalonians 5:3, the Apostle Paul said, "For when they shall say "peace and safety", then sudden destruction comes upon them as travail upon a women with child and they shall not escape." May we all pray and do what we can to shake off this false doctrine of a PreTribulation rapture which is bringing such slumber and false peace on the believers in Christ in our times.