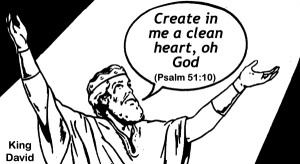 Sometimes if you go to church, it's like the verse that talks about, "choose the good and refuse the evil" (Isaiah 7:16), ha! I sure better explain that. The church I've gone to for the past months is pretty good and I've gotten a lot out of what I have heard there much of the time. And maybe I haven't really heard anything that most folks would call "evil".
Last Sunday was a good sermon and then the preacher started talking about King David. Immediately after mentioning King David the preacher started talking about David's experience with Bathsheba and adultery.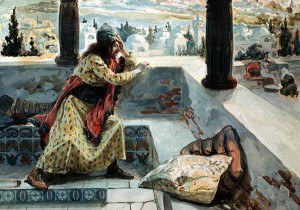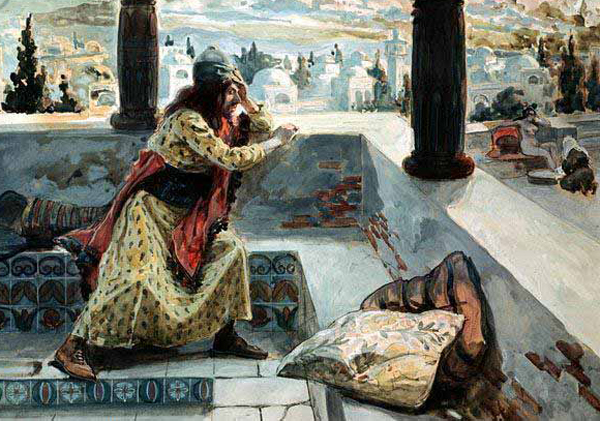 Well, that did happen. But it got me thinking about how many times I've heard King David mentioned and then in the next breath the conversion goes off on his relationship with Bathsheba.
In some ways that's both sad, very imbalanced and a disservice to people who are trying to learn about the Lord. Essentially David is considered Israel's greatest king. When Samuel told Saul the type of man who would replace him as the king of Israel, he said "the Lord has sought him a man after His own heart" (I Samuel 13:14). In other words, God called David a man after His own heart, a pretty strong commendation and very rare within the Bible.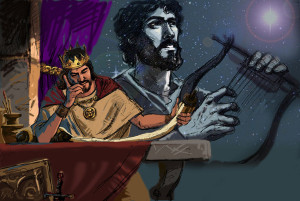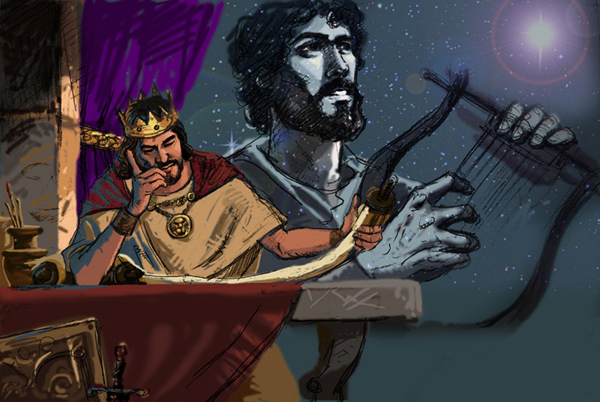 David was not just some kind of warrior hero, a brutish macho tribal leader. Have you ever read the Psalms in the Bible? They are mostly written by David and they contain some of the most intimate personal prayers and contact with God that can be found anywhere in the Bible. David's prayers, and the sometimes immediate answers he would get, have been often the most read material in the Bible. David's pouring out his heart to God, his expressions of love for and devotion to God are unsurpassed and indescribable in their tenderness, sincerity and humility. And the people of his times knew this about David and recognized his special relationship with God and his love for Him.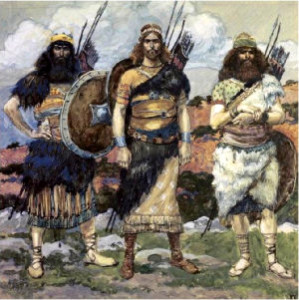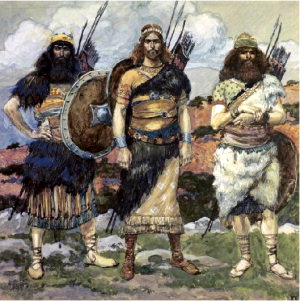 When David was getting old, he still wanted to go out to battle with his troops, as he had always done. But it got to where they told him that he needed to stay back from the battle, "that he quench not the light of Israel." (II Samuel 21:17) His troops and officers literally called him "the light of Israel", in his lifetime. I don't know of any other person in the history of ancient Israel that this was said of. So for us modern folk to first think of adultery when we think of king David is just really far off from the way God's Word depicts him. It might almost say something more about us and our ways of looking at things than it does about David. Usually most people are quicker to find fault than they are to value virtue, don't you think?
"David, the adultery"? How about David, "the sweet psalmist of Israel"? (II Samuel 23:1) How about the fact that Jesus was called "the Son of David"? (Matthew 21:9) Which He was. Both Mary, the mother of Jesus, and Joseph, her husband traced their lineage directly back to King David.
I wonder what the results are of preachers who always immediately feel they have to dwell on David's relationship with Bathsheba like that. Does it turn away people from reading the words of David? Does it make them think less of what are priceless words of admonishment and instruction in how to keep a clean heart and to worship the Lord? That would be devastating to influence the faithful to turn away from the words God gave King David and which are published in the Bible, simply because at one point in his life David made that major mistake and sin with Bathsheba.
To me, of all the characters in the Old Testament, King David is one of the ones I learn the most from. If there ever was a sinner saved by grace, it was David. If there ever was a man who loved God and who God used and loved and "made something out of nothing", it was King David. Many if not most of us know we are a mess and are useless and hopeless without God. David is an example of God's mercy, love, forgiveness and ability to "do above all that we can ask or think". (Ephesians 3:20) It's a real shame when preachers turn us away from the example of David and to think of him as a failure. I hope you have gotten to know the specific words of prayer and love that David gave us in the Psalms. They are almost certainly the best sample we will ever find of how to pray, how to worship and how to love and understand God.