I got an interesting letter from a friend in Romania, telling me that someone had told him that our conscience is virtually a hindrance and a counterfeit of the presence of God. So he was asking me what actually our conscience is and where it might fit into the plan of God and God's Word.
I wrote him back and said that, as with so many things like this, I always feel the first place to look is in the Word. The light of God's Word can shine on and clarify things of the spirit, soul and heart that our own understanding can only try to grab at in our darkness.
That specific word, "conscience", doesn't seem to be used in the Old Testament but it's found one place in the Gospels, "And they which heard it, being convicted by their own conscience, went out one by one," (John 8:9) Actually, the first verse that came to mind for me was where Paul made his defense to the Jewish elders in Jerusalem. The first thing he said was, "Men and brethren, I have lived in all good conscience before God until this day." (Acts 23:1) Whereupon he got a big slap on the mouth for saying that to them.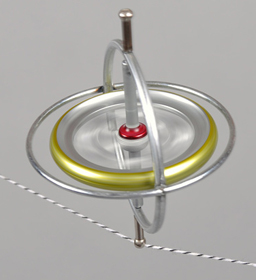 But when I was looking to the Lord about this question, I got some interesting pictures. The whole principle of gyroscopes and compasses came to mind. And I think maybe our conscience is like those things in some ways.
The Bible says we have a heart, a soul, a mind and a spirit. But it seems like our conscience is something that is sort of built into us and that we're born with, almost like a rudimentary "on board navigation system" that each person has. Gyroscopes, in the physical, help provide ships and other things with a balancing system. How exactly that works with a gyroscope is a little mysterious; I can't explain it but I'm sure some scientist can. And the same with compasses: they provide direction, always pointing to the north, although again, it seems almost spooky how they work. But they do.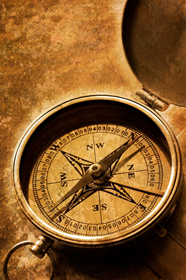 So maybe our consciences are a little like a gyroscope and a compass within our souls, providing us some rudimentary "balance" and "direction" in the affairs of our moral and ethical decision-making.
But like the person who was talking to my Romanian friend said, our consciences are far from foolproof and certainly not themselves devices that bring us salvation. Paul talked about things that "wound their weak conscience" (I Corinthians 8:12) or even where some "Speaking lies in hypocrisy; having their conscience seared with a hot iron…" (I Tim. 4:2)
So just as gyroscopes and compasses are relatively fragile instruments, it seems our consciences can be weak, even become damaged and in some cases dysfunctional. A word you don't hear much anymore is "reprobate" (Romans 1:28), a good Bible word for someone who has moved so far away from the voice of their conscience that they literally don't know the difference between right and wrong anymore.
But to the questions or statements about our conscience, the person told my Romanian friend that "The biggest lie, even before evolution, that the devil was able to push on the World was that our conscience is God's presence in us. "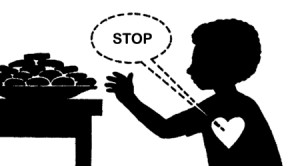 I think a thorough Word study on our conscience would show that it's certainly something that we're born with and is some form or type of guidance and balance system that is imbued in each soul born, or so it seems. And that it comes from God.
So I understand what that person is trying to say there. But I think they're being a little too hard and critical of our God-given conscience. I understand what they want to get across is that our conscience is not going to save us and actually our sinful nature can and often does overrule our conscience. I think that's what Paul meant when he said, "The good that I would, I do not, but the evil that I would not, that I do." (Romans 7:19)
The power of sin in the life of the unsaved can and often will overcome their conscience. That's certainly what happened to me. That's why that verse in John has always seemed to encapsulate what happened to me, "As many as received Him, to them gave he power to become the sons of God, even to them that believe in His name." (John 1:12) Until I received Jesus, I just didn't have the power to resist the sins that were increasingly destroying my life. My conscience was there. But I increasingly listened to other voices, the voices of friends, social pressure and just "the course of this world" (Ephesians 2:2). And the voice of my conscience became fainter and fainter.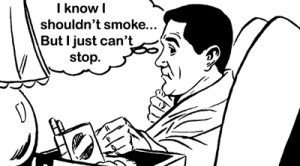 That's why God provided a better "guidance system" than our weak "onboard" conscience. And that is "Christ in us, the hope of glory." (Colossians 1:27) "A new heart I will give you and a new spirit I will put within you, I will take the stony heart out of our flesh and I will give you a heart of flesh." (Ezekiel 36:26)
Our consciences are not bad and I believe they're part of the gift and grace of God. But they alone won't really provide the guidance and certainly not the strength we need to turn against the course of this world and to follow the Spirit of God into "the path of life". (Psalms 16:11)
So is that guy right or wrong? A little of both, I think. He does have a point. But your conscience doesn't have to be seen as your enemy and again, a good Word study in the New Testament will repeatedly speak of our conscience as being a good thing.
Only, Salvation is a better thing. Salvation is God's final solution and answer to the darkness and sin in our lives. "Who has delivered us from the power of darkness and has translated us into the kingdom of His dear Son, in whom we have redemption through his blood, even the forgiveness of sins." (Colossians 1:13 & 14) Gyroscopes and compasses are good and they have their place. But it's far more important to get God's full package of "upgrades, hardware and software" that can truly make us "new creatures in Christ Jesus". (II Corinthians 5:17)