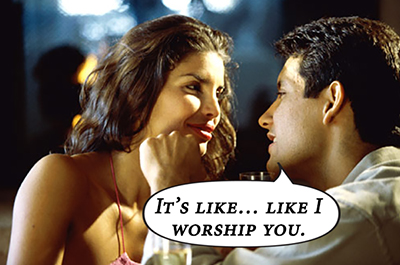 Worship. How can you make sense of that? Well, maybe someone might say to their wife or husband sometime, "I worship you." But that would be pretty extreme. Mostly we'd be fine with just saying "I love you" to them, that's going pretty far already. But perhaps that means that "worship" is like an extreme, advanced form of love?
And "love" is not one of those things that always makes sense anyway. So worship must be like that: it just doesn't make sense. It's a "heart thing" rather than a head thing and most people get a little tripidatious when it comes to the heart in the first place. No university course about the heart. Sometimes people just think, "Don't go there". You don't know what you're going to find; might be something you don't like, ha!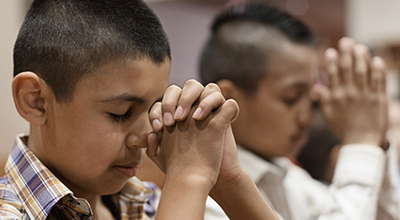 Well, probably hundreds of millions of people look at things this way, especially in the "post-Christian" West. Actually, "worship" still has a pretty good name in many parts of the world and perhaps billions of people feel right at home with the concept of worship. But, for the most part, that's not how it is in much of Western Europe and North America.
"And what does it matter anyway?" some would say. Well, you're really missing something. If a life is devoid of love, most folks would think that would be an empty life. But in the same way, a life without worship is missing one of the highest and most fulfilling emotions that exists. But the rub is, most of us know that worship is not really associated with our spouse, dog or sports team. It's something we think of in relationship to God.
I was having my morning walk and I thought about the Bible verse, "Worship the Lord in the beauty of holiness." (Psalm 29:2) And it dawned on me what a special concept worship is, often unknown to so many.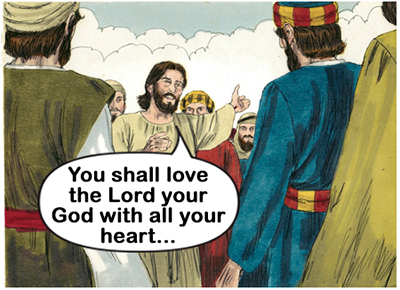 Jesus was asked what the greatest commandment was and He answered from the Hebrew Scriptures, saying, "You shall love the Lord your God with all your heart, all your soul, all your mind and all your strength." And He went on to say, "The second is like unto it, you shall love your neighbor as yourself." (Mark 12:30 & 31)
And I thought how He could have said, "You shall worship the Lord your God with all your heart…" That could have worked and fit just fine. But if He'd then said, "You shall worship your neighbor as yourself…", somehow that doesn't have the best ring to it. Still, worship and love are probably pretty close to each other. Maybe worship is like love on steroids? Or maybe love is like a single stage rocket that can get you from the ground into space. But worship is like the second or third stage of a rocket that works best in the upper atmospheres?
One thing I know, worship has greatly enriched my life since I came to know and believe in the God of Abraham and His Son, Jesus. I was like so many people, my heart was like a dark basement, full of all kinds of musty, dusty, often dank and dark things. But when Jesus came into my life, He not only cleaned out my basement, He redid my whole house plus added some rooms and a new floor or two. Now I don't feel uneasy in the basement or the attic or anywhere else in between. So many things of the heart that were awkward to me are now either not that way or much less so.
Worship for me is a wonderful thing, not something I have to do as some ancient ritual or in some building on a certain day but just spontaneously, from my heart on a Saturday morning as I walk down the street. It's a wonderful life. Reminds of the verse, "For the creature shall be delivered from the bondage of corruption unto the glorious liberty of the children of God." (Romans 8:21)