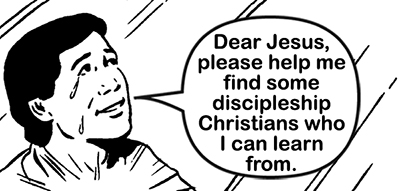 God "sets the solitary in families". (Psalm 68:6) But often for those who long for the higher road in this life of Christian discipleship, it can be a lonely trek. It breaks my heart at times when I hear of ones who truly seek to not only be a Christian but to also take up their cross, as Jesus said, and follow Him. How can someone do that today? Where is anyone or any group of people truly following the original commandments of Jesus and the pattern of the book of Acts, who daily, whole heartedly are laying down their lives to be, in this hour of world history, all that the first Christians and disciples were?
Can it be done today? Is anyone really doing it in our times? With the Early Church in the book of Acts, it was just a monumental indigenous groundswell of the Spirit of God and "multitudes were added to the church, both of men and women". They worked together, taught one another, encouraged one another and had a strong bond that developed into a whole society of saved souls, delivered from the power of darkens and translated into a whole new creation, a people of God made alive through Jesus which quickly spread across the world of those times.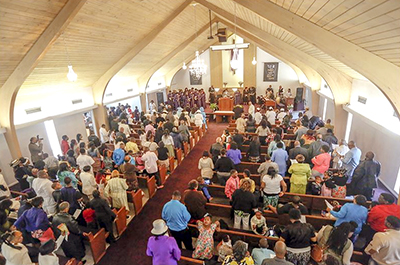 Is it still the same today? Well, maybe somewhat. There still are Christians, there are churches you can go to, sweet people there and some of them will share with you the fundamentals of the faith. You can stand and sing with them on Sunday and imbibe the atmosphere of faith there. You can even go to their small groups or home churches where you usually can get to know individual Christians better and get a somewhat stronger feeding from the Word.
But I know for some people, perhaps many people, this really isn't enough. Some at least just feel a God-given longing in their hearts for a much greater portion of the whole Christian experience. They may not even be able to express it but they have a yearning to be true disciples of Jesus, like so many were at the time of the early Church and the book of Acts.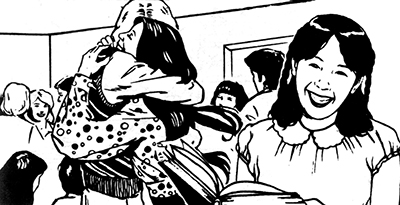 They don't want a once-a-week experience in church. They can just feel that it's a distant echo of the original Kracatoan explosion of the Spirit that was the original wave of Christianity and all that was a part of what brought the truth of Jesus to our world. They want to live for the Lord as the first Christians did. God has put it in their hearts to be dissatisfied with a life of secularism and compromise with the world. They just know there's a universe of joy, service, experience, purpose and fulfillment that is there, somewhere. But they can't find it.
At least at times in my life I've been privileged to be around like-minded people who joyously took up the call of Christian discipleship and who at some times and in some places banded together in a similar fashion to the disciples of the Early Church. But many will say, "Well, that didn't last. They didn't all stay together like that or keep their fervor unto the end." True, they didn't. Still, it was a brilliant fire while it lasted and I feel at least that it was a more fruitful and fulfilling form of Christianity that I experienced in those times.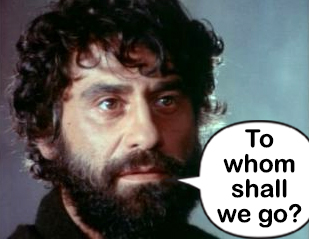 In a sense, there was something to join. There's always a danger with that as it's so easy for anything that becomes organized to fall prey to the world of things that can go wrong when people are organized in any way. But for people now, if someone feels a strong urging of the Lord to follow Him in full time Christian service, what are they going to do? "To whom shall we go?" as Peter once said (John 6:68).
He knew for sure that Jesus and the discipleship they had in Him was the only thing real that was around. But Jesus isn't alive in the flesh with us on earth right now. And maybe you can find a good church. But almost certainly the Spirit will bear witness in your heart that what you find there is a sad far cry from the deeds, acts and words of the disciples in the Early church.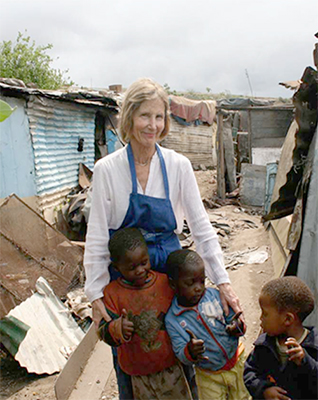 Is there a happy ending to this? I wish I knew a better one. Right now I don't have any church, group or denomination that I can point you to which I know is fully, whole heartedly following the Lord like the Early Church did. I know a sweet couple in one foreign field or a tiny little association of a few families somewhere else. But it's mostly a very scattered stand of rugged individuals who are trying to remain on the wall of His Will and service that I'm aware of.
So what can I offer you who want to truly serve the Lord? I can tell you that you can follow His Words as found in the Gospels and the New Testament. Jesus Christ is still "the same yesterday and today and forever." (Hebrews 13:8) Even if there's no band of brothers who will take you in and show you how to do it, the Lord Himself sees your ardent desire to know Him, serve Him and lay down your life for Him in these times.
Even if there's nothing to join, you can still join yourself to His Words. He will see it, honor it and may even lead you to other likeminded Christian disciples, even though they be few and scattered in these times.
Keep the faith. Keep holding on to your crown, your vision and desire to live for Him in your generation. It's still as true today as it was 2700 years ago, "The eyes of the Lord run to and fro throughout the whole earth, to show Himself strong on behalf of those whose hearts are perfect." (II Chronicles 16:9) Maybe you don't think you have a perfect heart. But if your desire is to truly serve the Lord, He surely sees your heart and is fully able to bring you into contact with like-minded people who can help you on your quest. It'll take a miracle, but that's what He does. Keep the faith.